Best driving roads: Manali to Leh
India is infamous for its shabby roads but at the same time, there are many fantastic driving roads spread through the length and width of our beautiful country. OVERDRIVE has been fortunate enough to experience quite a few of these roads, and we want to share the joy with a weekly feature of a fantastic road that you should aspire to experience someday.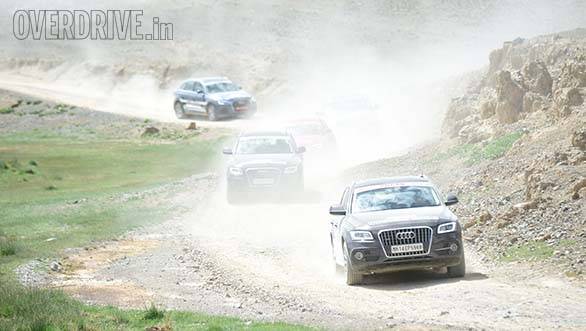 The route from Manali to Leh is regarded as one of the most scenic in the country and is pretty much on the wish list of every traveller. The 490km long highway stretches across Himachal Pradesh and the Ladakh region in the state of Jammu and Kashmir. The reason why we love this road is the spectacular views that it offers and the unique challenges that it presents.
The two-lane highway generally consists of smooth tarmac as well as a few broken sections that require skill and extreme caution behind the wheel. There are sheer drops on either side and we suggest a slow and steady driving pace in the mountains. The vehicle, which goes without saying, has to be in top condition too (tyres, brakes, suspension, fluids etc) as a breakdown is hard to fix and remote locations means help will take long to arrive.
Besides this, the high altitude, lack of adequate oxygen and cold climate possesses a serious risk to one's health. AMS or Acute Mountain Sickness generally hits you without warning and occurs at altitudes over 8,000ft.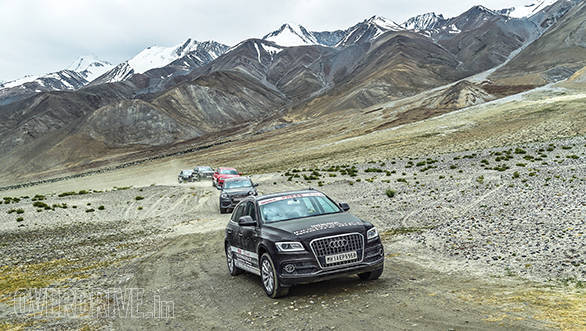 After numerous trips on our Live Life in OVERDRIVE expeditions, we've understood that the only way to try and prevent AMS is to ensure you are covered in layers of clothes and a jacket, drink plenty of water and avoid excessive physical exertion.
Driving past some of the high altitude passes such as Rohtang (13,060ft ), Baralacha La (16,500ft) and the notorious Tanglang La (17,480ft) is very dangerous and it's recommended that you stop for pictures or a break for not more than ten minutes at any pass. AMS can also progress to High Altitude Pulmonary Edema (HAPE) and High Altitude Cerebral Edema (HACE) which can be potentially fatal.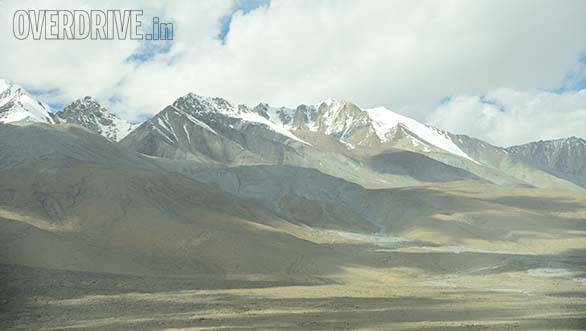 While driving, notice the changes in the topography of the earth. As you climb towards Leh, you'll notice the colour of the mountain faces changes. There are a number of streams, formed by the melting glaciers, that dot the landscape. Cell phone connection is hard to come by after Rohtang until you reach the town of Leh, so say goodbye to Instagram and Facebook uploads.
For driving enthusiasts, the Gata Loops with its 22 hairpin bends is treat and it's quite a sight to see the snaking road once you reach the top. Once there, look to the mountain face on the opposite side and you'll see the original Silk Route. It was used by traders to transport Chinese Silk (hence the name) and it's quite hard to imagine how people would walk along the treacherous path.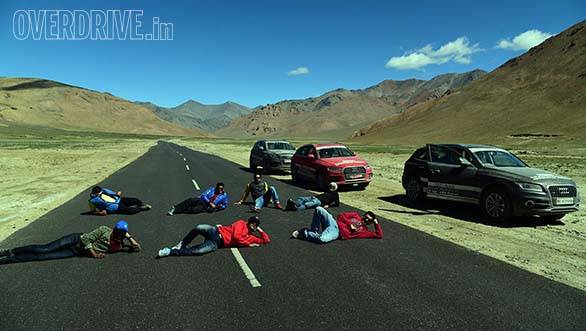 Another highlight enroute to Leh is the More Plains. The 40km long stretch from Sarchu to Leh is generally smooth (there are few dips you need to keep an eye out for) and super quick. It's flanked by mountain ranges on both sides and mostly on plain ground except for the remaining kilometers where the road begins to rise to Tanglang La.
There aren't too many options to eat along the way, as Maggi, Thupka and egg omelettes is the usual spread at the dhabas. However, we highly recommend the Mutton-rice and Rajma-rice at Sharma's Dhabha at Koksar and the lip smacking Momos at Upshi. Also, remember to carry a few essential supplies such as chips packets, biscuits, plenty of water and juices. At times, roads or passes could get blocked due to inclement weather or broken down vehicles which leads to long jams that can stretch for hours.