Best driving roads: Malshej Ghat, Maharashtra
India is infamous for its shabby roads but at the same time, there are many fantastic driving roads spread through the length and width of our beautiful country. OVERDRIVE has been fortunate enough to experience quite a few of these roads, and we want to share the joy with a weekly feature of a fantastic road that you should aspire to experience someday.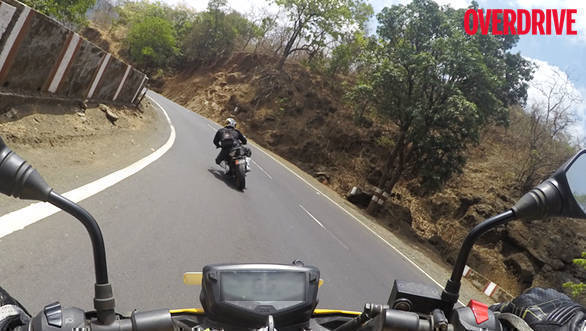 This week we will talk about Malshej -  a famous hill station between Mumbai and Pune. It has multiple access routes from both these cities, and all of them are scenic in their own way. The most common route from Mumbai is via Kalyan (130km), but the initial part of the route is full of tall speed breakers, more than 30 of them. So if you are planning on taking some sort of low-rider, we suggest you avoid this path.
The other route is about 30km longer, but it takes you through the faster Mumbai-Nasik Highway (NH3). Turn off to the right from the highway at Asangaon/Shahapur and head towards Murbad. The road is slightly undulated but has fast, sweeping turns and some long straights. There is hardly any traffic on this route, especially over the weekends as the road passes through an industrial zone. From Pune, the road is not as scenic (120km), but if you enjoy passing through villages and grabbing a quick bite of the local delicacies like misal pav and aloo wada, then you are in for a treat.
Malshej in itself has some lovely roads; more so after it was resurfaced in 2014-15. The hill station will offer more than 50km of twisties. Most of the road is on flat land, making for long sweepers, while the final 15-odd-km are an uphill climb. The roads are quick during the summers and make for an amazing sport-riding/driving trip, while the rains paint the area green with a topping of clouds and mist that lures you for that chilled-out getaway from the metros. The Maharashtra Tourism Development Corporation (MTDC) facility at the top of Malshej offers all-day meals and accommodation facilities. There are other alternatives spread around the area too. But all said and done, Malshej is more of a quick day-drive than a tourist destination.