Best driving roads: Guwahati to Shillong
India is infamous for its shabby roads, but at the same time there are many fantastic driving roads spread through the length and width of our beautiful country. OVERDRIVE has been fortunate enough to experience quite a few of these roads, and we want to share the joy with a weekly feature of a fantastic road that you should aspire to experience someday.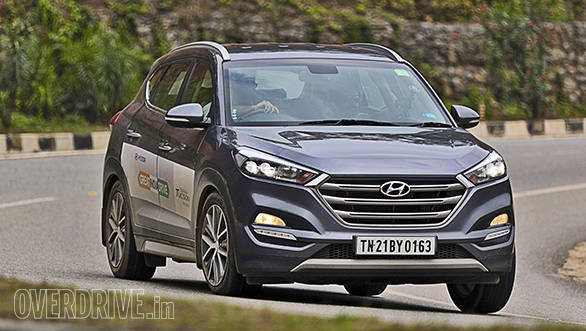 During the first leg of the Hyundai Great India Drive, we drove across an incredible stretch of road from Guwahati, Assam, to Shillong, Meghalaya, via NH27 and NH6. The 100km-odd section is involving and entertaining at the same time.
The roads in and around Guwahati are quite congested during peak hours, and it is advisable to leave early. As soon as you get out of the city, the first 8km is pure bliss as a set of tight and technical corners are a corner carver's delight. However, one has to keep an eye out for some lazy truckers who cut lanes. The board indicating the right turn to Shillong is unmissable, and the real fun begins from here on.
Roads in Meghalaya are smooth, fast and flowing with good sight lines and proper signage, keeping the driver informed at all times. There are a number of S-bends too, and a well-balanced car, in the right hands, will be a delight in these sections.
Along the way, the sights are spectacular, with the lush green mountains of Meghalaya forming the perfect backdrop. One must also stop by the local shops along the way and sample the lip-smacking local chutneys and pickles.
The gorgeous Umiam Lake stretches out as far as the eye can see. Located just before the climb up to Shillong begins, this place is surely a must-visit
One can drive at a pretty good pace right up to Umaim Lake, after which the climb up to Shillong begins. We recommend you stop there to soak in the beauty of this man-made lake that was created by damming the Umiam River.
The final stretch to Shillong is a well-designed dual-carriage way with proper bankings that allow for good corner speeds.
The traffic sense in this part of the country is pretty good, and not once did we see people overtaking at blind corners or in a risky manner.
Once in Shillong, it is advised to curb your big city driving habits and refrain from breaking any traffic rules. The police is very strict, which also explains the superb traffic discipline in Shillong. While enjoying the pleasant climate, we also recommend a visit to the Dylan's Cafe and Cafe ML 05, famous for their tasty dishes and lovely decor.
Price (Ex-Delhi)
Starts Rs 22.3 Lakhs