Best driving roads: Guwahati to Bhalukpong
India is infamous for its shabby roads but at the same time, there are many fantastic driving roads spread through the length and width of our beautiful country. OVERDRIVE has been fortunate enough to experience quite a few of these roads, and we want to share the joy with a weekly feature of a fantastic road that you should aspire to experience someday.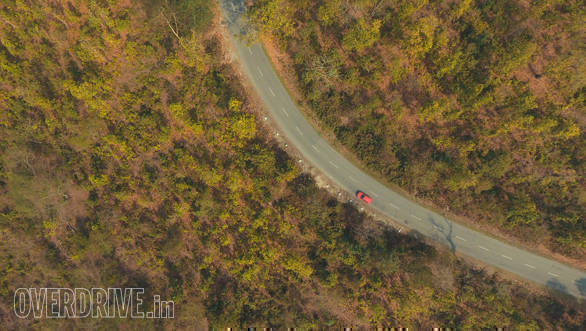 The road from Guwahati to Bhalukpong is a scenic stretch that includes some fast highway sections with good quality tarmac in most places.
Getting out of Guwahati by sunrise is advisable as traffic on this route tends to build up during the day. There are number of twisties as soon as you drive out of Guwahati and the interesting bit is that this section is the border between Assam and Meghalaya. So, the shops you'll see on the right are all situated in Meghalaya.
After the windy roads, the highway (AH1 or Asian Highway 1) opens up and here's where you can pick up the pace, while enjoying the sight of the expansive grasslands of Assam. The road quality is pretty good and holding on to three digit speeds will be a cinch.
After turning left at Kaliabor the road narrows down to a two lane highway. The highlight here is the Kaliabhomora bridge over the mighty river Brahmaputra. Driving over one of the largest rivers in India can be quite an experience. After all, you don't usually see a river whose width stretches for kilometres.
After crossing over on the other side, the route passes through the bustling town called Tezpur. It's wise to stock up on fuel and supplies if you intend to drive beyond Bhalukpong to Dirang. Traffic, depending on the time , is usually busy and one must be careful of unruly public transport drivers.
Once you get out of Tezpur, the road up to Bhalukpong is spectacular. Traffic is sparse all the way and the lush greenery of the Nameri Wildlife reserve is incredibly soothing to witness.
Bhalukpong is the entry point into Arunachal Pradesh and there are a number of restaurants at the police check-gate. The noodles and momos are definitely worth a try.
The roads in Arunachal Pradesh are pretty good too but more on that in future Best Driving Roads stories on OVERDRIVE