Best driving roads: Drass to Leh
India is infamous for its shabby roads but at the same time, there are many fantastic driving roads spread through the length and width of our beautiful country. OVERDRIVE has been fortunate enough to experience quite a few of these roads and we want to share the joy with a weekly feature of a fantastic road that you should aspire to experience someday.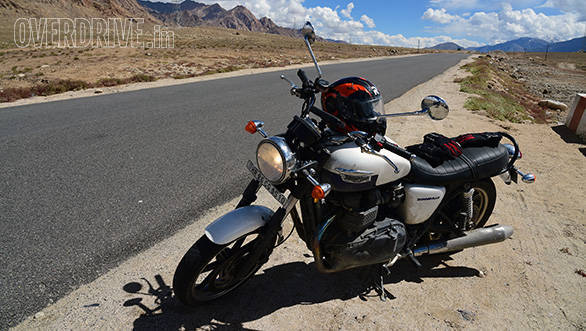 The second road on our list is the route from Drass to Leh. Why? Well, the first reason is pretty obvious. The whole road stretches for a total of a little over 250km and the entire stretch gives you one of the most splendid views of the Himalayas that you can ask for. Snow capped mountains everywhere you look and the occasional river or stream that you will be riding or driving next to makes it a feast for the eyes.
The roads are mostly in excellent condition. The last time we were here, the stretch from Drass to Kargil was in top shape. We're talking about racetrack quality tarmac. There are some bad stretches just after Kargil. But that's only 20km. The whole stretch after that is beautiful. The road isn't as hardcore as the Manali-Leh route. The passes are more gentle and the roads are smooth.
The only thing you need to watch out for is that there aren't a lot of great places to eat at. So your only choices will be Maggi and eggs. Not something we complain about, because Maggi is part of our quintessential Ladakh experience.
If you do have the time, stop over at Alchi to check out the monastery. Other places to visit includes Lamayuru for the monastery and the lunar landscape. Also don't forget to pay your respects at the Kargil war memorial. Oh, and do remember to fill up on some excellent baked goods at the bakeries in Drass. The road is closed during winters, so plan your drive accordingly.