Advertorial: Visiting diamond city in the Datsun redi-Go
In the previous editions of the Datsun #GoThere contest, we have ended up discovering various unique bits of India. We learnt about the indigenous martial art form Kalaripayattu and the ancient practice of Yoga which has made India popular globally. We even traced the origin of hookah in Jaisalmer and witnessed the making of Kolhapuri chappals. In this second edition of the third season of the #GoThere contest, we got to discover exciting bits of a fascinating stone which is desired by many people across the globe.
The diamond is widely believed to have been discovered in India sometime during the 4th century BC. Over the next centuries, diamonds were being discovered in other continents and regions. Steadily, demand for diamonds started to rise as miners continued to get lucky by discovering bigger untapped deposits of minerals containing rough crystals.
What hasn't changed over the centuries is that the diamond continues to be a highly valued stone even today. And we just can't seem to have enough of this precious stone which was created by nature billions of years ago. Natural diamonds are crystallised carbon atoms which are formed under extreme heat and pressure around 150 kilometres under the earth's surface. Owing to the various advancements in technology, synthetic diamonds are also being created in laboratories around the world. Synthetic diamonds are around 40 per cent less expensive than natural ones, and it's difficult to distinguish between the two even for trained eyes.
In our country, Surat is a major hub of the diamond cutting, polishing and trading industry. According to industry data, around 90 per cent of the rough diamonds are cut and polished in Surat. So, to find out more about diamonds, visiting Surat was inevitable. In this edition, we began our journey in Mumbai after taking possession of a lime coloured redi-Go. Surat is around 300 kilometres from Mumbai and is connected via the National Highway 48. We managed to cover the distance in under four hours as the highway is well-paved with well-marked intersections and almost completely devoid of any potholes, speed breakers or ruts.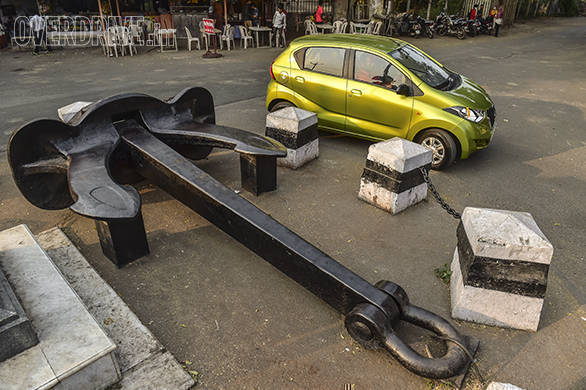 We didn't lose much time getting out of Mumbai, as the light steering and controls made it easy to filtre through traffic. On the highway, the redi-Go continued to impress by cruising effortlessly at 80kmph. In Surat we met Dr Ketan Zazadiya, the winner of this edition's #GoThere contest. Now the diamond industry happens to be a very closely guarded unit. And the people involved aren't very comfortable or keen discussing their trade with outsiders. The diamond cutting and polishing units that we reached out declined to let us photograph the process fearing that their trade secrets would get leaked.
Dr Ketan Zazadiya was this edition's contest winner. He happened to know a few people related to the diamond business who gave us a fair idea of how the industry functions
Thankfully, Ketan happened to know a few people related to the diamond business, and we managed to get a brief understanding of the how the industry functions. Rough diamonds are first extracted in mines and are then sent to the cutting and polishing centres to be transformed into sparkling gemstones. From there, they reach the open market for sale via distributors and retailers.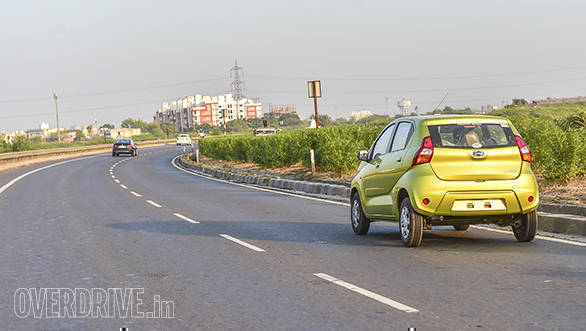 To be fit for sale, a diamond is judged on its carat, clarity, cut and colour. Carat refers to the weight of the diamond, while clarity refers to the flaws like scratches. Understandably, cut refers the diamond's proportions and coloured ones cost a lot more than the transparent ones. As per the Gem and Jewellery Export Promotion Council, rough diamonds worth around Rs 1.14 lakh crore were imported by India in 2014/15 while cut and polished diamonds worth Rs 1.57 lakh crore were exported.
After discovering these interesting bits about diamonds, it was time to savour the delicious thali that Surat is famous for. In the next edition, we shall find out some other distinctive bit of India.
Price (Ex-Delhi)
Starts Rs 2.83 Lakhs