A Tec(h)tonic Shift: COVID-19 changes how we buy and pay for our cars
It's largely anticipated that the COVID19 pandemic will change the kind of cars that people buy. It's a trend we touched upon in our last issue, where we expected demand for cost-effective hatchbacks and used cars growing, and one that early sales trends in the month of May confirm. But another big shift that is being seen, one that might well leave a deeper impact on our car-buying habits, is how we buy and pay for our cars.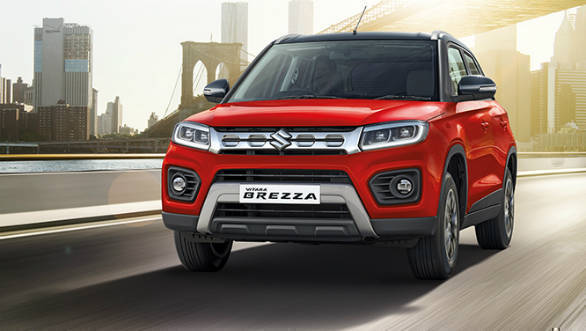 With all the social distancing measures necessitated by the pandemic, the first thing that has happened is that choosing your next car from home has become a lot more appealing. Given the high-value transactions that cars are, we have so far made multiple visits to dealerships to confirm that our choice of car is genuinely the best one for us. In the last couple of months, every major carmaker has come up with a dedicated new sales portal.
Through this, customers can complete the entire buying process online, starting from picking the right car for their needs to paying for it. Shashank Srivastava, head of sales and marketing for Maruti Suzuki, says that according to his firm's research, 92 per cent of prospective car buyers are already very well informed about their options and 47 per cent of them have already chosen the car they want to buy.
Srivastava says that this trend has been picking up over the last three years. From online enquiries constituting only 3 to 4 per cent of all queries earlier, that number grew to 20 per cent in 2019. But the COVID19 pandemic has accelerated this shift, Maruti Suzuki has received over 50 per cent of its sales enquiries online in the last two months.
Carmakers have also done well to create an end to end process around these online portals. Buyers can visualise and configure their car very easily, sometimes even with cutting-edge technology like Audi's AR feature. They can even ask for a test drive or get the car delivered home. Of course, all of this is completely sanitised and socially distant.
Another massive change, especially for mainstream car-makers, is how cars are being financed as a result of the pandemic. The shock that this event has caused to the economy has made buyers risk-averse and not very keen on big-ticket purchases. The downturn has made everyone wary of their job security and income, and savings have become a priority.
To tide over this, Tata Motors, Mahindra and Maruti Suzuki, among others have announced a slew of financing options previously unseen in this segment. The idea here seems to be to cushion the initial financial impact of a car purchase. There are options for reduced EMIs for the first few months, long loan tenures, and even an option to defer EMIs for the first few months. Also, customers can choose buy-back schemes, where they pay a lower EMI but at the end of a fixed period can buy the car outright.
Now all of these financing options have been available for quite some time in the luxury car market. In this segment, these options have reduced barriers of entry for new customers, and made owning a luxury car less of a financial burden for returning customers. Further, these schemes have also allowed buyers to change cars more often. All of these have improved sales. In fact, the luxury car market has only been mildly affected by the recent downturn in the industry. The flexibility that these financial services provide may have had at least some hand at this. With these schemes, buyers don't need to be in possession of a lot of capital and interest rates are usually quite competitive. In fact, with buy-back schemes, they effectively pay for only as much as they used the car. These schemes also come bundled with maintenance packages, which makes these cars reasonably cost-effective to run.
It is quite clear now that the COVID19 pandemic will bring widespread changes to how the auto industry functions. As dealerships open and manufacturing picks up. It is being seen that there is steadily increasing demand. The digitisation of the sales process and the more flexible financing options will help pick sustain this demand. But as the
disease subsides, buyers will become accustomed to these facilities and these will start to become increasingly
important considerations in the overall buying decision. That is when we think the full potential of these changes will take effect.