2018 Renault Captur longterm review: After 8,430km and eight months
It's been about seven months since I joined OVERDRIVE and, admittedly, I had been quietly anticipating the time I would be handed over the keys to my very own long-termer. I had been using the Captur on and off the past month when Akshay, our former photographer, was its custodian, so when I was handed the keys to that car, it was a mix of both excitement and relief. I've used it for the routine weekend dash to visit my home in Pune a few times and the Captur has been enigmatic so far. The car is a great highway mile muncher, happy to do 120-130kmph all day long. The 1.5 litre diesel engine feels bigger than it is, the Duster-derived platform has great ride comfort and the feelsome steering makes light work of cutting through the erratic expressway traffic.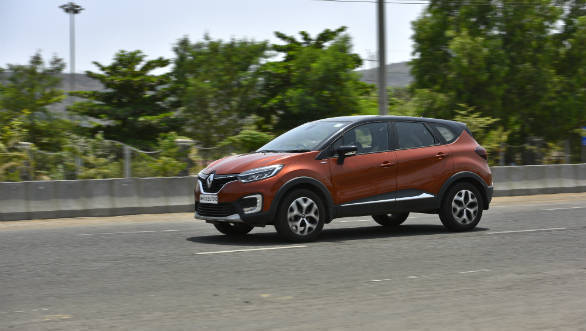 But the Captur brings with it its own set of French car quirks. The interior is feature-loaded and well built but is haphazard in its layout. The seats are comfortable enough but the steering position needs some time to get used to. The car is a great handler for a heavy SUV, confident in its movements. But it's almost a bit much, given the heavy kickback from the steering. Other niggles, the keycard refuses to work and efficiency seems to have taken a dip, but these should be easily fixed by a visit to the service centre.
The interior bears typical French car quirks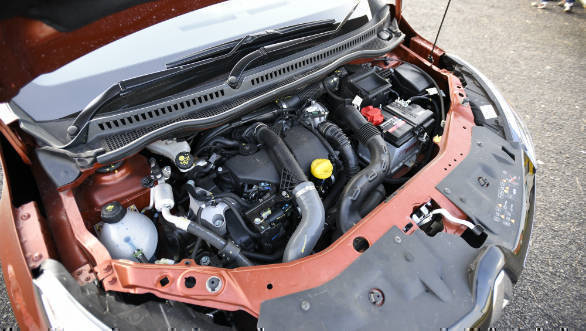 The 1.5-litre diesel engine feels bigger than it actually is, when it comes to performance
But inexplicably, I seem to have already begun to like the Captur. It seems honest, doesn't try to sanitise the experience of owning a car. This is a familiar feeling, my daily driver so far had been the family's 2009 Fiat Linea. A car that is similarly flawed but lovely at the same time. The next few months should be interesting.
Acquired: Apr 2018
Total mileage: 8,430km
Last report at: 7,150km
Fuel: 105 litres
Economy: 12.1kmpl
Next update
Tackling the daily commute
Price (Ex-Delhi)
Starts Rs 9.5 Lakhs
Price (Ex-Delhi)
Starts Rs 7.06 Lakhs
Related Stories