2017 Maruti Suzuki Dzire longterm review: After 18,500km and twelve months
It's exactly a year since the DZire joined our long term fleet. I started driving it only in October but I've been so hooked, I've not swapped it for any other car! And there's a host of reasons why I've not parted with it. One of the biggest reasons is its fuel efficiency, as the DZire (ours is the diesel AMT) has returned over 18kmpl overall consistently throughout its entire tenure.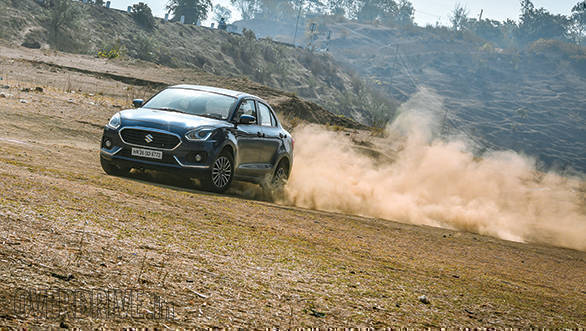 Another reason is the comfort behind the wheel, whether stuck in Mumbai's horrendous traffic or zipping across the Pune-Mumbai Expressway on weekends to see my folks. The comfort is not just courtesy the plush seats and relaxed driving posture but also the Auto Gear Shift or AGS. I'm highly impressed with the benefits of an AMT, as it does not compromise fuel efficiency while offering the convenience of an automatic transmission. That said, the jitteriness from the gearbox at low speeds is irritating, no less. Talking about comfort, the wife will also vouch for how comfortable the rear seat is.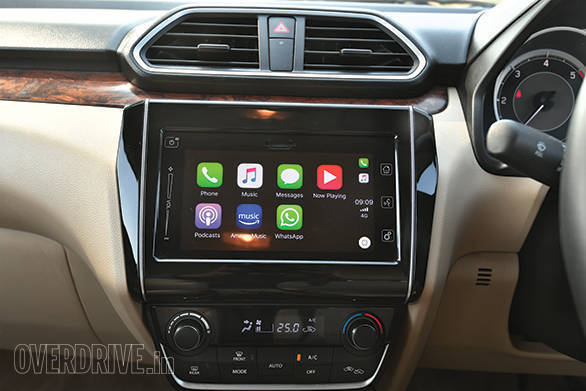 Apple CarPlay is one of my favourite convenience features in the Maruti DZire
And when I shifted to Mumbai with family, the DZire surprised me with how much luggage the boot took in, and I've moved some serious amounts of cargo in it since. Another reason is err… an addiction, Apple CarPlay. I've gotten so used to having my iPhone's interface on the infotainment display it feels weird to not have it, and that's apart from the convenience it brings.
Then there's the suspension. The DZire soaks up nearly everything the wheels encounter but the plush ride does not compromise handling. Considering it shares its platform with the Swift, one of the best handling hatchbacks, the DZire feels extremely confident, sporty and also stays extremely planted at speeds.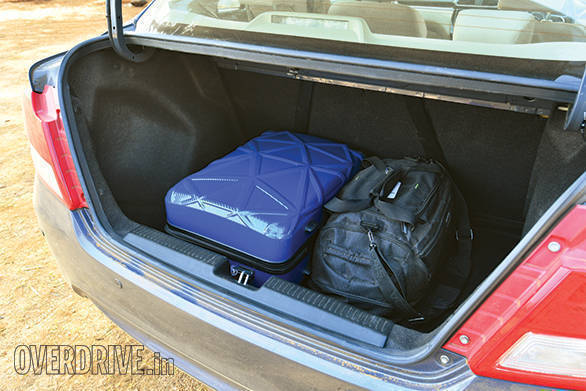 The boot can take in serious amount of luggage for a sub-four metre sedan!
On the flip side, fit-finish levels and quality of some plastics inside could have been better. The beige seats too have taken a beating and look soiled. Ownership has been hassle-free overall though, except for the front left brake pads that are at the end of their life cycle the second time. These niggles aside the DZire has been a likeable companion, now that I have a family as well. Not surprising then that the DZire is among the highest selling cars in India, no?
Acquired in Jun 2017 | Total mileage 18,500km | Last report at 14,760km | Fuel 201 litres | Economy 18.6kmpl
Price (Ex-Delhi)
Starts Rs 6.09 Lakhs