2017 Honda Grazia longterm review: Introduction
The Honda Grazia's LED headlamp maybe its only highlight, but I love this scooter for it. This one feature separates it from most scooters currently in the market. Honda needs to introduce such setups to more of its products. Sixteen-year-old me would have certainly loved it on my then pride and joy, a Honda Dio, which saw much of its ride time at night.
Now 30 and new to this maximum city, I still ride out after dark in search of all the hidden cafes and delis with their varieties of delicious food. The Grazia encourages these late night excursions which often lead me to narrow bylanes. The LED headlamp on my 2017 KTM 390 Duke had spoilt me. With an all-LED setup on the non-geared Grazia, my commute is now even easier.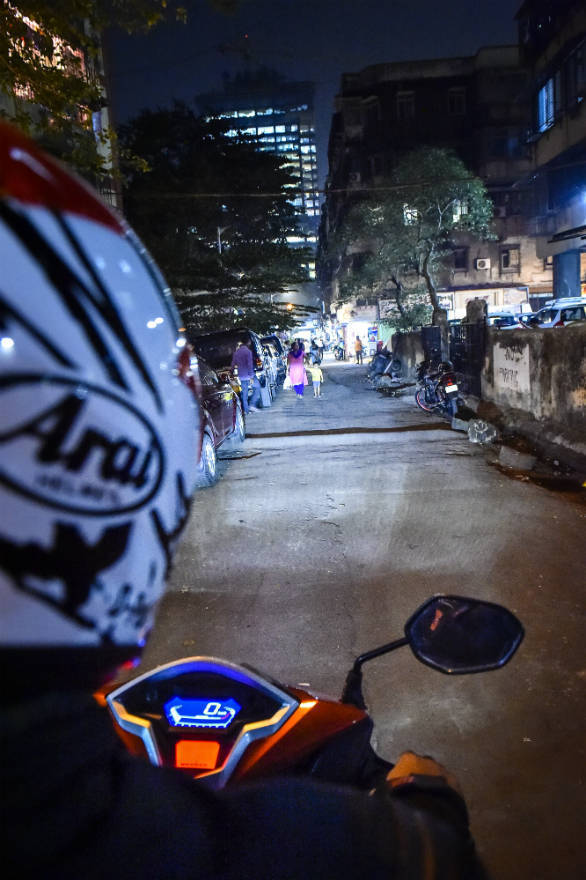 The LED headlamp is a legitimate plus when you ride through dark bylanes, and the beam does not go up enough to disturb vision for oncoming traffic
The Grazia's headlamp produces a beam that is wide enough to cover a traffic lane, and with a throw ample for lighting up obstacles a fair distance ahead. At the same time, the lamp is placed low on the apron. So the beam does not glare into the eyes of motorists coming the other way. A definite plus for a polite rider.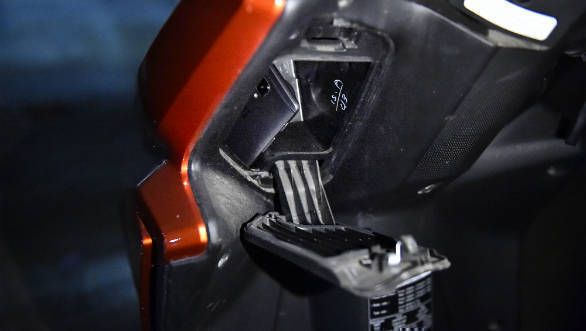 The mobile storage compartment with optional charger fitment can prove really useful, but does not lock, so best not to forget your phone in it
As our comparison test with the Suzuki Access 125 proved, the Grazia is not the fastest 125cc scooter. However, there is nothing you can fault about its single cylinder engine. It has all the Honda traits - refinement, reliability, and moderate performance.
Over the past month and a half, the Grazia has been my daily driver. It moves just about rapidly enough to pull away from the slow-moving traffic. The seat is not too soft, nor too firm and comfortable for all-day use. The sharp styling means I don't mind looking at it when it's parked, a definite plus over the Activa.
The backlit all digital display is useful for a quick look. Honda has also provided a three-step eco indicator. It is a good reminder to stay within the stipulated speed range for optimum fuel efficiency. When the constantly switching eco lights get bothersome, the system can be switched off.
So welcome Honda Grazia to the OD Garage. I'm sure you'll love it. But it'll also be hard work.
Price (Ex-Delhi)
Starts Rs 73,912
Price (Ex-Delhi)
Starts Rs 59,990
Price (Ex-Delhi)
Starts Rs 2,52,928
Price (Ex-Delhi)
Starts Rs 64,800