2016 TVS Victor 110 long term review: Introduction
My beloved Suzuki Gixxer had to leave the garage and that meant I'd need a new ride. At the same time, the 2016 TVS Victor rolled into our garage, and Rishaad handed the keys to me. It felt like history repeats itself moment. My first long termer was a TVS Star City++. So, I guess it's time to reorient myself to ride 100cc commuters then.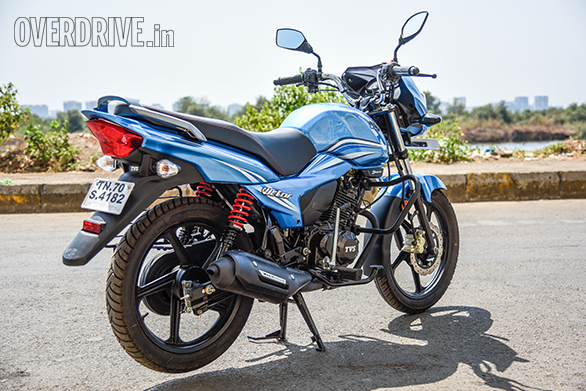 I went up to the bike in the parking lot and immediately felt that I quite like the way the new Victor looks. In this shade of sky blue with flowy graphics, it stands out from the rest of the 110cc motorcycles that I've ridden so far. It has a tachometer, which is rarely seen in this segment. I remember the Bajaj Caliber and Caliber 115, back in the '90s that'd get a tacho. The digital speedo and fuel gauge made me feel like I'm riding a motorcycle from a segment above.
It's a surprisingly feature-loaded bike. The quality of switchgear is also noteable. The new Victor also gets hazard lights. I think it's a feature that's long overdue on all Indian motorcycles. But why did they have to go and make it identical to the engine kill switch, which the Victor doesn't get?
But what I love the most is the tubeless tyres and the disc brake. It's a gripe that I had with the Star City+, which had tubed tyres and no option of a disc. I'm all for safety and happy that my 110cc long termer has these bits.
The brakes are very impressive, slowing down the bike quickly and without any drama. Credit also goes to the TVS Remora tyres too. They give me the confidence to go a little faster than I'd dare on the Star City+ or any other drum brake equipped bike, for that matter. The Victor feels light and nimble in traffic, helping me find my way around rush hour traffic with ease. Actually, so far, it feels near perfect for the congested enviorns that I call home.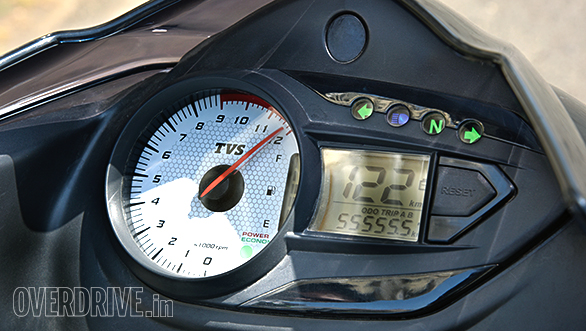 Uncluttered instrument panel is easy to read
However, the feel good factor can be felt only after the engine warms up. Cold starts seem to be a perennial problem with TVS' motorcycles and scooters. Despite using the choke to start and warm up the engine, it cuts off the moment I release the choke switch. It happened on two consecutive days, and I remember facing a similar problem with the Star City+. However, after 10 minutes of riding, the engine idles without cutting off. A check-up is due!
TVS Victor 110
Acquired: April 2016
Total mileage: 420km
Fuel: 5.9 litres
Economy: 60kmpl
Price (Ex-Delhi)
Starts Rs 54,042
Price (Ex-Delhi)
Starts Rs 1,11,871
Price (Ex-Delhi)
Starts Rs 62,034