2016 Ducati Multistrada 1200S long term review: After 8,851km and seven months
Poor Feroci has had to travel without me and she doesn't like it, she told me. A certain gentleman dropped my motorcycle and broke the gear lever and left cosmetic damage on a couple of the panels. And in the trucking that followed, scratches were added. A dent I'd put in the front wheel was made worse and now it started to leak air too!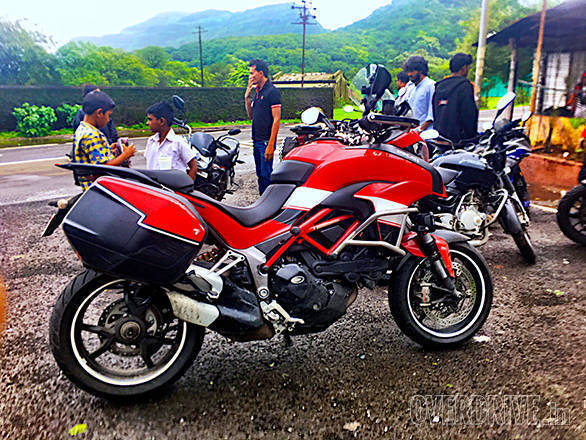 But let's back the truck up. The first thing in the Ducati story that happened was that I located a set of used Ducati OEM hard panniers. I thought I wouldn't be able to ride in the city with them, but to my shock and horror, I found myself unable to take them off! They're waterproof and lockable and after a ten minute acclimatisation, they felt completely at home in traffic!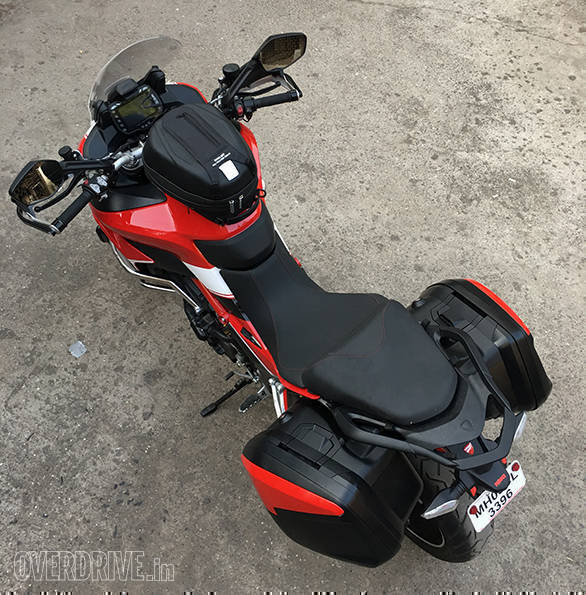 The niggle? The insides of the holes where the panniers mount and the mounting mechanism are all black. So you have to make double-sure that you've locked them into place correctly. All the scratches on the left pannier are because one night I got lazy. The pannier fell clean off, skidded to a stop but was undamaged apart from the cosmetic dust-up.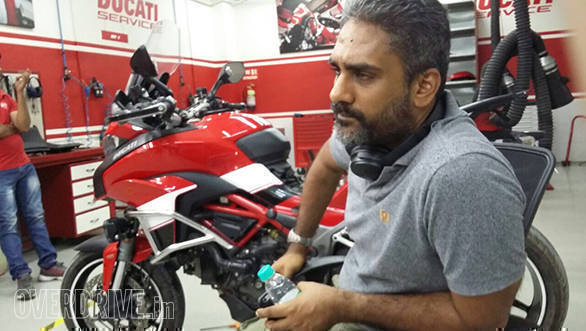 Now back to our story and the Ducati returned from Leh and HDFC Ergo were super-kind to clear a second insurance claim within a handful of months but the Ducati was made roadworthy without any hiccups by the fine gentlemen of Ducati's Delhi dealership.
In the process, the Ducati's been 'serviced' twice. Before it left for Delhi, I changed the airbox cover to the Multi' Enduro's unit which allows more air in, fills in the torque curve a bit and makes it snappier. It also gets slightly more rough and reduces mileage a smidge. But it's a good Rs 3,500 spent. At this point, the engine oil was topped up and Feroci received a thorough checkup.
After the return, during repairs, I asked Ducati to check the bike end-to-end and replace the air filter with the Enduro's - Ducati says less superfine dust passes through this filter than the stock one. We also changed oil and the oil filter and Feroci is now all set for the next 10,000km.
We aren't sticking to the Ducati 15,000km service intervals. My plan is to run air filter checks and clean-ups at half that but keep the oils change and valve adjustment intervals as scheduled since they are sealed systems.
Next
The long ride home from Delhi.
Date Acquired
Feb 2016
Total Mileage 
8,851km
Fuel
181 litres
Economy
Fast highway: 12kmpl
Ladakh: 14kmpl