2016 Ducati Multistrada 1200S long term review: After 10,400km and eight months
It's been quite the month, no? I broke my leg in August, Feroci went into Ladakh all by herself. She returned with some damage and that needed fixing. And she was repaired while I headed... All that's done now, though. My leg's up and running (with me attached) and so is the Ducati. It was with great relief that I showed up at my brother-in-law's house in Gurgaon to collect Feroci for the ride home. It was a long break and I had a Multistrada-shaped hole in my life.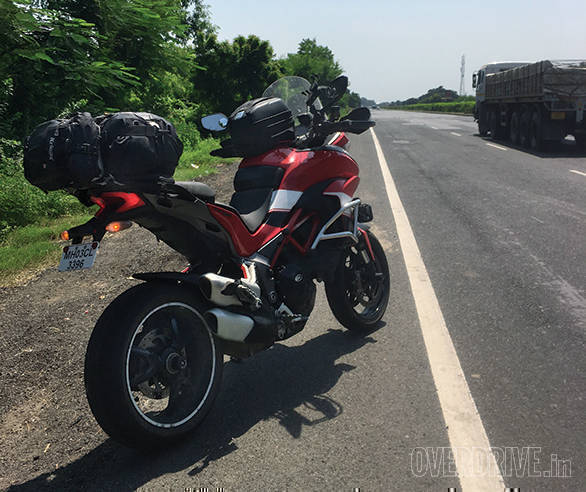 When I finally slipped back into the saddle, I realised two things. First, the Ducati rattles. Like an old auto rickshaw. I am surprised. Both the rattles are known issues, though. The first is the adjustment mechanism for the screen - you fill a gap with gasket sealant or superglue and things become quiet for a good 6-7,000km, and that's due again.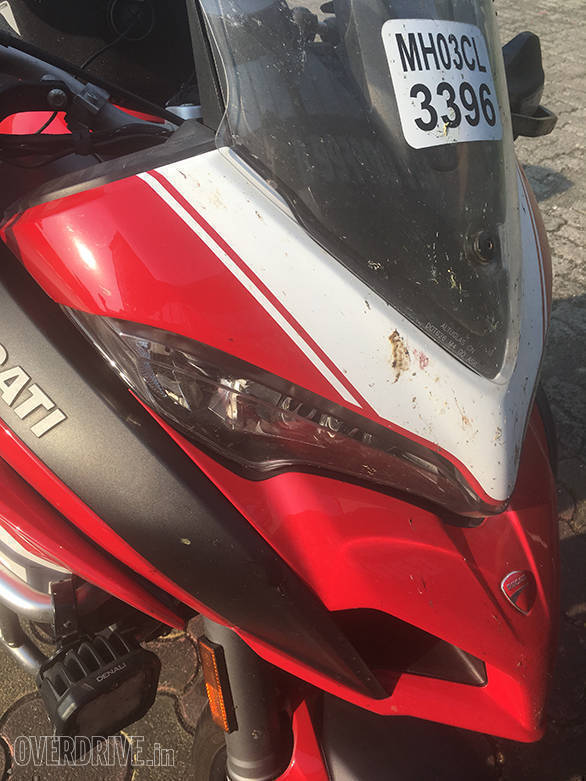 Fast rides always produce bug splats. Scraping them off once they've dried is sure to produce scratches.
The other comes from the pillion pegs which aren't spring-loaded. So they bounce against their stays and clack like granny's fake dentures over every bump. I'm very close to the point where I'll stick a piece of foam and zip-tie the blasted things into place for once and for all.
The Multistrada screen needs protecting too - it's very easy to scratch. I got a phone-style precut screen protector off eBay for about Rs 500.
But all of these niggles fall by the wayside when you start riding it. I did a rapid fire 1,500km run to Mumbai clocking 10,000km along the way and Feroci ran beautifully. Not a hair out of place, we completed a mind-blowing 1,200km day with so little effort and stress that I still am in awe.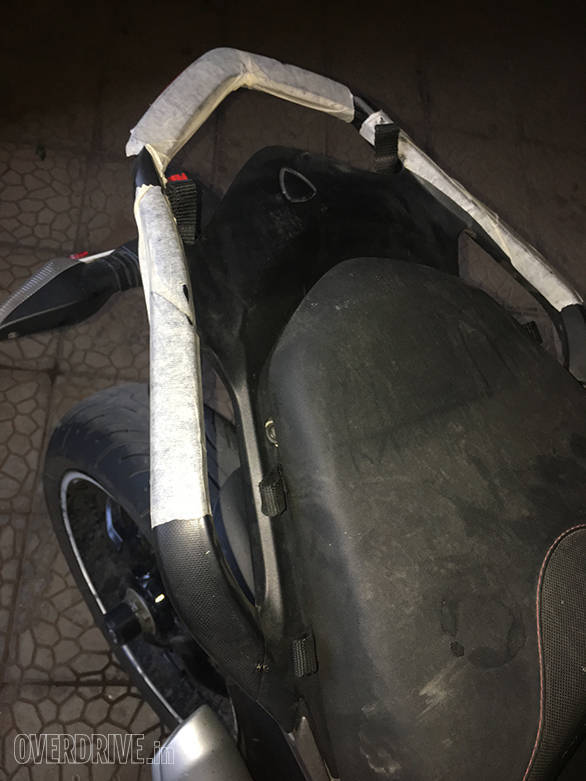 Covering any parts that might get scraped by your luggage when out touring is a good practice.
Now, to wash all the dead bugs off the plastics, give the chain some love and put some more miles on, heh heh.
2016 Ducati Multistrada 1200 S
Date acquired
Feb 2016
Total mileage
10,400km
Fuel
111 litres
Economy
Fast highway 14kmpl