2015 Goodwood Revival Image Gallery
There's nothing quite like the Goodwood Revival, is there? It's a celebration of speed that takes you back in time. From old racecars and racebikes in perfect nick, to them oldtimers all decked out in retro clothing, it's the best parts of motorsport eras gone by, all brought back to the present. You really can't throw a stone at Goodwood without hitting Sir Stirling Moss (not that we'd want to injure Mr Motor Racing in any way) or putting a dent in the Mercedes-Benz 300SLR 722. And since we were fortunate enough to be invited to Lord March's estate for the 2015 edition of the Revival, here are our favourite sights from just there:
Where Royal Enfield owners meet and swap stories - the second day of the Goodwood Revival saw the beginning of the restoration of a 1949 Royal Enfield Model G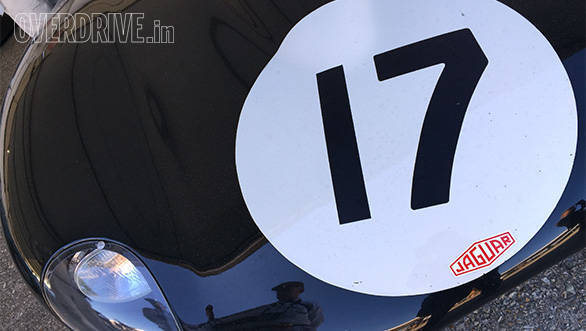 The Jaguar Type D might be 61 years old, but it still has curves in all the right places! We like!
We also like the way the bonnet opens on the Type D to reveal that straight-6 XK engine
Here's the Mercedes-Benz 300SL Gullwing spotted at the 2015 Goodwood Revival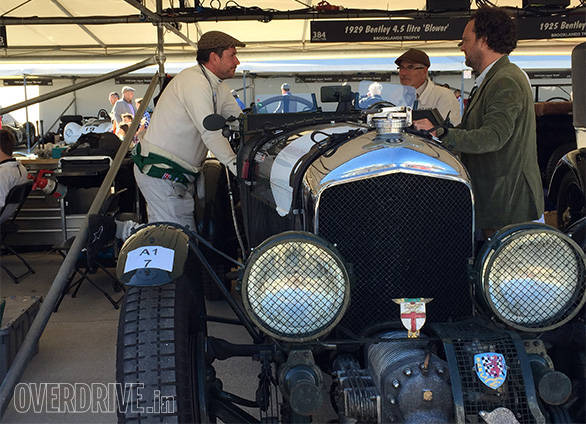 Here's the 1929 4.5 litre Blower Bentley. A model a year older won the 24 Hours of Le Mans back in 1928. And in 1932 the Blower Bentley set the speed record at Brooklands
First dubbed "Hi Speed" and "Competition", the Frazer Nash Le Mans Replica came powered by a 2.0-litre inline 6-cylinder Briston engine. We hear Nick Mason owns one too!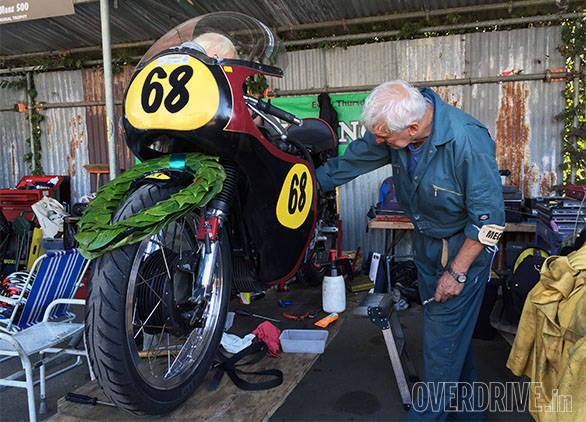 Tinkering with the machine. Old time wrenchmonkeys aplenty at the Goodwood Revival. Here one works on a Norton Manx 500
And here's more tinkering with the Norton Manx 500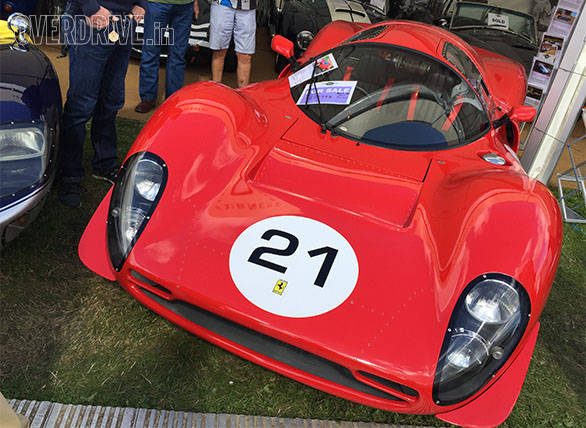 The Ferrari 330P ushered in the Italian marque's sportscar prototype era
The Race TT at the Goodwood Revival is about to kick off - here the cars are lining up on the grid
Chop shop parts and Dr Frankenstein - makes sense, doesn't it?
Tea and Crumpets at the Goodwood Revival by the Good & Proper Tea Co. Doesn't get any more English than this!
Images of the Alpine Renault flying through the air come flashing to mind at once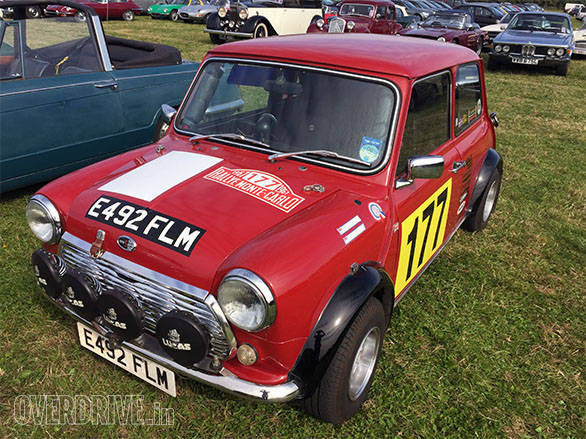 A Mini with a Rallye Monte Carlo plate on it. Gives us goosebumps! Paddy Hopkirk, Timo Makkinen and Rauno Altonen won the most coveted rally of them all in a Mini in the years 1964, 1965 and 1967 respectively
Price (Ex-Delhi)
Starts Rs 38 Lakhs
Price (Ex-Delhi)
Starts Rs 44 Lakhs