2014 Formula 1 Preview: Drivers (Part 2)
Name: Jules Bianchi
Nationality: French
Team: Red Bull Racing
Driver number: 17
With Marussia showing promising pace during the tests, Bianchi might not end up challenging just the Caterhams this season
Most impressive rookie of the year 2013. That's the award we'd bestow on Jules Bianchi for his performance last year. We really didn't expect a Marussia to be overtaking a Williams or a Toro Rosso, but that's exactly what Bianchi did in his very first Formula 1 race, getting past Pastor Maldonado and Daniel Ricciardo on the first lap of the Australian GP. The Frenchman ultimately finished the race fifteenth. At the next race, the Malaysian GP, Bianchi managed to get the Marussia all the way up to thirteenth place, and it was this position that resulted in Marussia stealing 10th place from Caterham in the constructor's championship. Bianchi has the advantage of overall being the quicker driver in the Marussia camp. And with the sort of pace that Marussia has demonstrated during pre-season testing, there's a good chance that the team won't be competing with just the Caterhams. We're hoping to see more from this driver. Good results in 2014 could mean he'll move to a mid-field team in 2015. There's that Ferrari Young Driver connection, remember?
Name: Felipe Massa
Nationality: Brazilian
Team: Williams
Driver number: 19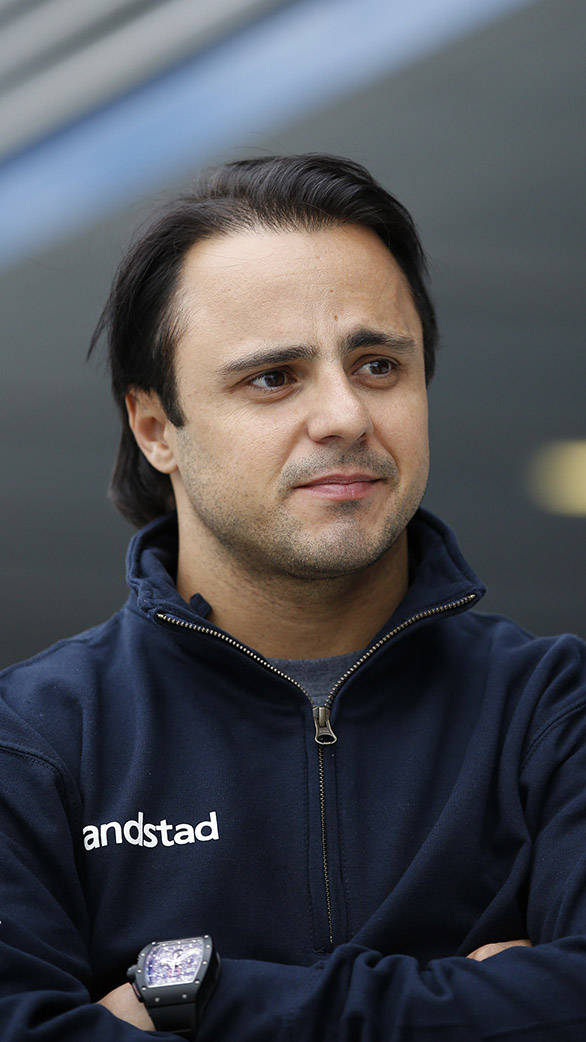 Ousted from Ferrari last season, nobody expected Massa to be setting the pace in tests. He is likely to surprise this season
We've always had a soft corner for dear Felipe Massa. How can one not? Remember the way Massa bravely stood on the podium at the 2008 Brazilian GP, trying to hold back the tears, for even though he'd won his home race, he'd just missed out on the world championship title to Lewis Hamilton. It made us choke up, it did. Well, Massa's had a tough few seasons with Ferrari. And while some believe it all started with his accident at Hungary 2009, it really boils down to the 2010 German GP, when he was asked to move over and let Fernando Alonso take victory. That was when it was driven into Felipe's head that he was the team's number 2 driver, which is enough to make any driver lose motivation. That Massa is back in Formula 1 this season though, is terrific. And he appears to have moved to Williams at the exact right moment - Mercedes power seems to be working for them, as is in evidence from testing. Massa's set the fastest timings during the pre-season tests on more than one occasion and has also declared that he is happy with the car. Points for sure. Podiums are also likely. Wins is what he'll be hoping for!
Name: Kevin Magnussen
Nationality: Danish
Team: McLaren
Driver number: 19
Just stepped into F1 and already topping the timing sheets during testing? That's Kevin Magnussen for you
Eight podiums and five wins is what won Kevin Magnussen his Formula Renault 3.5 title in 2013. And given that the Danish driver was already associated with McLaren, the minute he started showing up at F1 races last year, it was evident that Perez's time at McLaren was up. Why did McLaren sign Magnussen to drive in Formula 1, though? Other than the fact that he is bloody quick, there's also the fact that Magnussen is exactly the sort of driver who is likely to push Jenson Button to better himself and push his own lap times further. It's a safe bet, then, for them to have two drivers who are fast. Magnussen has been tipped as a driver to watch out for. Some already say he's a future F1 world champion. He's been on the pace during pre-season testing too and says he isn't apprehensive about the first race of the season. Full marks for confidence!
Name: Esteban Gutierrez
Nationality: Mexican
Team: Sauber
Driver number: 21
With Sauber still having a long way to go, Esteban has the tough season ahead of him
The highlight of Esteban Gutierrez's 2013 season was undoubtedly the seventh place finish he took at the Japanese GP last year. The Mexican driver didn't really have the easiest start to his debut season of Formula 1, though. And this was probably made harder by the fact that the driver partnering him through the season was Nico Hulkenberg, who, with four seasons of F1 experience under his belt, outpaced Gutierrez all through. But Sauber declared they were happy with Esteban's performance and that his driving for them in the 2014 season was a sure thing. Timings during testing have proved that the Sauber team does have some way to go. Partnering Esteban this year is Adrian Sutil, who is a driver of considerable talent himself, and experience aplenty. If Gutierrez starts matching Sutil's performances,2014 will be his year. Breaking into the top 10 more often ought to be his first goal.
Name: Jenson Button
Nationality: British
Team: McLaren
Driver number: 22
Button is keen to put behind him the tough last season and the MP4-29 might be the car that will help him do just that
The 2013 season of Formula 1 has been Button's toughest season since finishing 18th in the championship in 2008. Of course 2009 was the year in which the Briton won his driver's championship title. And since then Button has always managed to score a victory or two over the course of the season. However, 2013 saw the Briton finish no higher than fourth at the last race of the season at Brazil. Something he'll be eager to put behind him. Now that he has a car that seems capable of delivering results - let's not forget Mercedes has got their engine package right - Button looks likely to get back on the podium. The fact that team-mate Kevin Magnussen will push him further makes things look even better for Button. On the button in 2014, then?
Name: Jean-Eric Vergne
Nationality: French
Team: Toro Rosso
Driver number: 25
Vergne lost out on the opportunity to move to Red Bull for 2014. Now he has to prove his worth
Poor Jean-Eric will remember 2013 as the season in which he lost a potential drive with the Red Bull Racing team to then team-mate Daniel Ricciardo. And thought Vergne has said he's better off at Toro Rosso, we are not so sure he actually means what he's saying. Back to 2013 though. No sooner had Christian Horner announced that Red Bull would choose one of the Toro Rosso drivers to partner Seb Vettel in 2014, than Ricciardo started qualifying better and finishing better. It really wasn't a surprise, then, that Vergne remained at Toro Rosso. Vergne only managed to break into the top 10 thrice last year, which, of 19 races, isn't an ideal performance. This was in stark contrast to his performance in 2012 when he outshone his team-mate all through the year. Partnering him in 2014 is F1's surprise rookie from Russia Daniil Kvyat. If Vergne has to hang onto his Toro Rosso slot, he'll need better results. What isn't reassuring for the Frenchman, however, are the woes Toro Rosso seem to be having with the Renault powerplant. Getting to the chequered flag at Australia is his immediate goal he says. Ouch.
Name: Nico Hulkenberg
Nationality: Russian
Team: Toro Rosso
Driver number: 26
Daniil Kvyat - F1 worthy? 2014 holds all the answers
When Toro Rosso announced that they were signing Daniil Kvyat as their second driver for the 2014 season of Formula 1, a few eyebrows were raised. Some people said things like 'Daniil who?' and others were slightly surprised at the fact that such a young driver was being given an F1 seat (Kvyat is just 19 years old). But Toro Rosso have had a history of hiring drivers on the younger side, one of whom is a certain German four-time world champion. Kvyat, however, was one of many young drivers being considered by the team, including Antonio Felix da Costa and Carlos Sainz Jr. He impressed when he won the GP3 title in 2013. The disadvantage he has, though, is a lack of miles under his belt. Now to see how he does over the course of the 2014 season.
Name: Nico Hulkenberg
Nationality: German
Team: Force India
Driver number: 27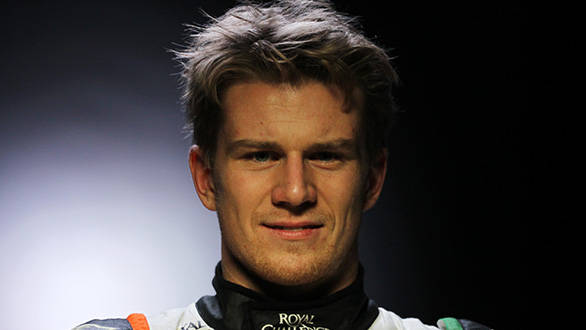 Hulkenberg's back at Team Force, who, given their pre-season test performance, look set for a good year
Nico Hulkenberg has chosen for himself a rather significant number in Formula 1. The famed number 27 once belonged to the legendary Gilles Villeneuve no less. Maybe this will bring Hulk some luck in 2014? The fact that Force Indias are running Mercedes power seems to have helped them, as it has all the other Mercedes runners as testing has proved. That's a good thing for Hulkenberg. The German driver has had some impressive F1 performances, including that rather spectacular pole at Sao Paolo in 2010. And even though he sat out the 2011 season of F1, assigned to a testing role with Force India, his performance against team-mate Paul di Resta in 2012 was more than impressive. Hulkenberg's move to Sauber didn't see him get the sort of results he would have liked. But now that he's back at Force India, and now that the team seems to have gotten their 2014 car right, it looks like this is exactly the sort of opportunity that young Nico needs. Sergio Perez for a team-mate? Well, we think Hulkenberg can still win this round.
Name: Lewis Hamilton
Nationality: British
Team: Mercedes
Driver number: 44
Mercedes now have two fast drivers in quick cars. Hamilton versus Rosberg is the battle to watch out for
When Lewis Hamilton decided to leave McLaren in favour of the Mercedes team, people began saying that Hammy would have a tough time in 2013. Turns out he made the perfect decision, for the 2013 season saw him outperform Nico Rosberg who'd been there for three seasons already. Hamilton managed four podiums and one win, ending up fourth in the driver's championship. Testing in 2014 has revealed that the Mercedes is the car to beat. While it's been his team-mate who has set the fastest times during testing, Hamilton will want to win again. World championship number 2? Not if Rosberg can help it!
Name: Valtteri Bottas
Nationality: Finnish
Team: Williams
Driver number: 77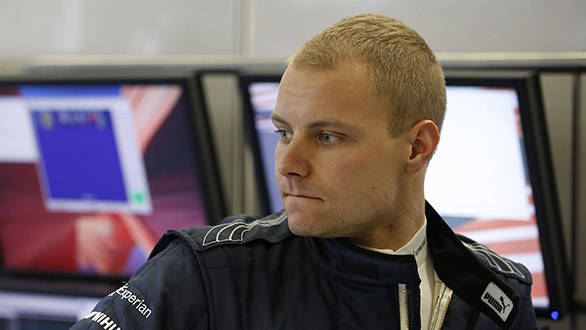 Bottas impressed last year. This year he has an impressive team-mate to contend with
Win a GP3 title and get a Formula 1 drive the next year - that seems to be something of a norm nowadays. Well, Valtteri Bottas followed that path, winning the series in 2011, serving as Williams test and reserve driver in 2012 and finally driving alongside Pastor Maldonado in the 2013 season. For a rookie, Bottas did well, performing consistently better than team-mate Maldonado. Now, however, has to reckon with Felipe Massa as a team-mate. Another battle of the team-mates, right here!
Name: Adrian Sutil
Nationality: German
Team: Sauber
Driver number: 99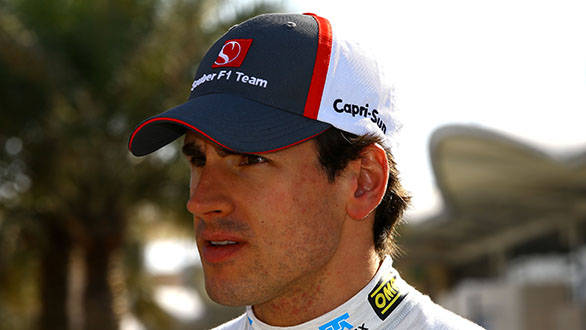 Sutil's consistent, all right. But will Sauber be?
Any driver who scored points with the Minardi team, or at any rate a team that once was Minardi, is pretty good in our books. In his debut season with Spyker in 2007, Sutil had his moments, especially when he took the team into points at the Japanese GP. In his time with Force India Sutil has often proved to be the number one driver, better Vitantonio Liuzzi and Paul di Resta overall. His return to Formula 1 for the 2013 season saw him once again do very well, finishing as high as fifth in one race and once again outdoing di Resta. Sauber team-mate Gutierrez will have his work cut out for him. If Sauber gives him a good car, Sutil will impress.