2013 Indian GP: View from the pitlane
We were at the Formula 1 pitlane during the second free practice session on Friday, and employed the shoot at sight strategy. As these pictures suggest, we caught every single F1 star. Here are our picks of the day.
Lewis Hamilton gets strapped into his Silver Arrow for FP2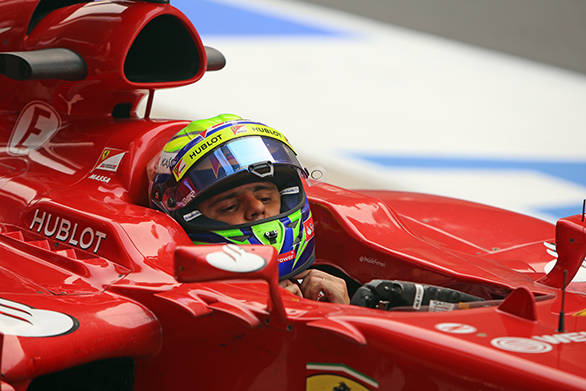 Felipe Massa makes a quick adjustment to his helmet while heading out to the track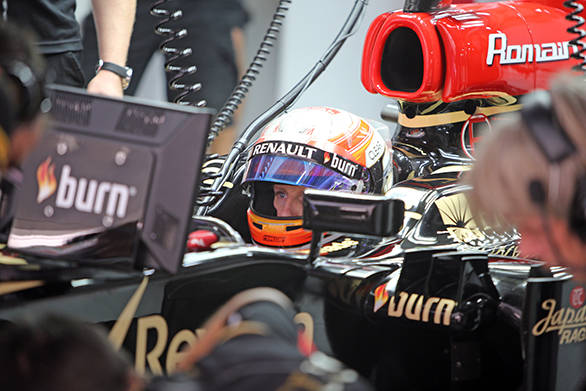 There's pressure aplenty on Romain Grosjean, but he delivers with third fastest time in FP2
12th fastest in FP1 improves to 5th fastest in FP2 for Fernando Alonso
Mark Webber cools off before heading out on track during FP2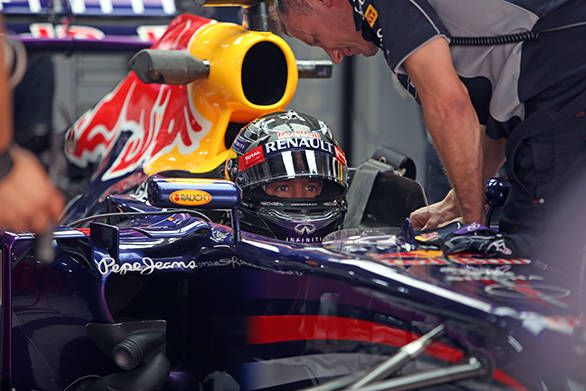 Sebastian Vettel en route to clocking the fastest time for the second session in a row
Jenson Button managed to make it to the top 10 in his McLaren
Rosberg looks pretty chuffed after clocking the fourth fastest time in FP2
A quick adjustment to Maldonado's car before he heads out for the practice session
Slick - that's the word for a Ferrari pitstop
Rob Smedley analyses Felipe Massa's data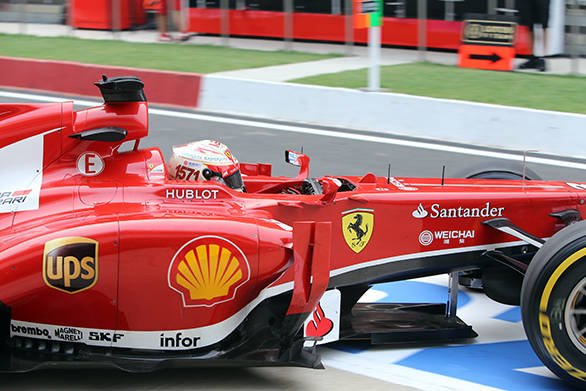 Fernando Alonso heads out on track, new helmet livery and all
The soft Pirellis after the Free Practice session - look at the tyre wear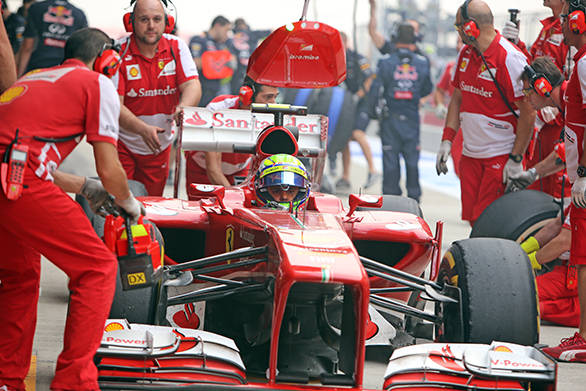 Tyre change, nice and easy now
Vettel is off, then - quickest for the second time today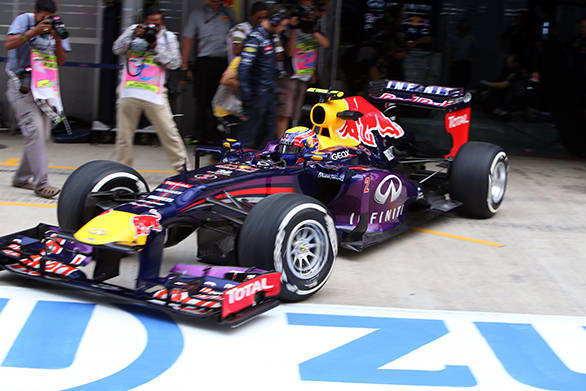 And there's Aussie Grit on his way to the second fastest timing of the day
Numbers aplenty to crunch for the Red Bull Racing team
Cooling the brake ducts - no those aren't turbos, just coolers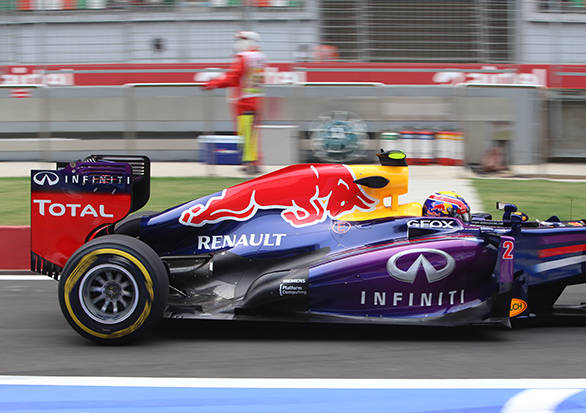 We just like this photograph - so there!
Believe it or not, Raikkonen went sideways a little before exiting the pits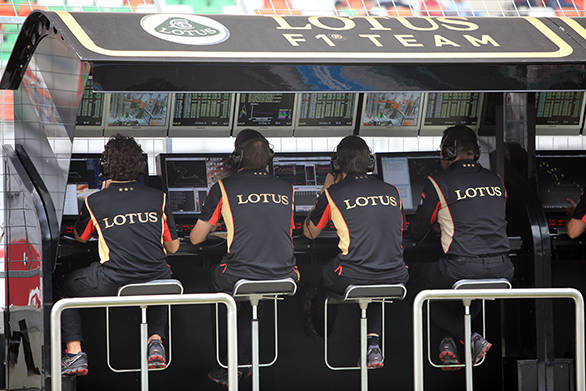 There's pressure aplenty on Lotus now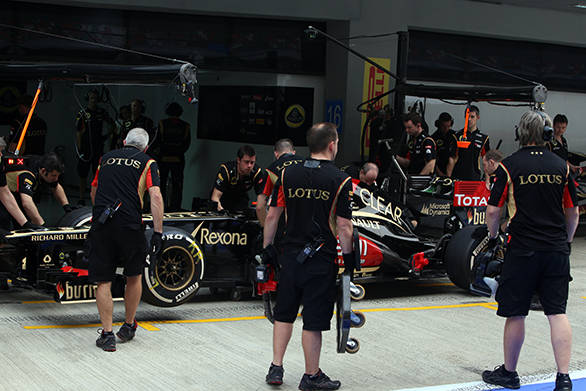 Tyre change for the Iceman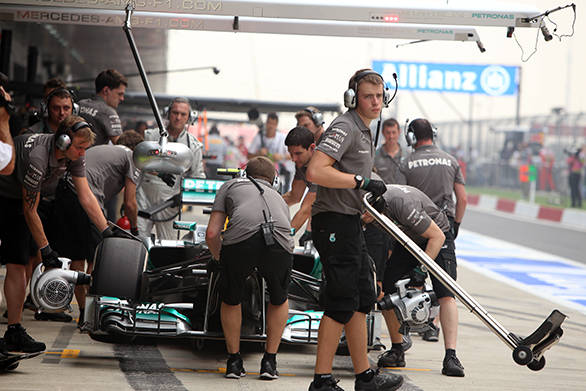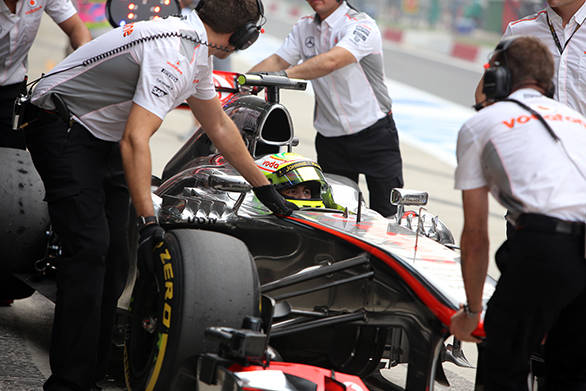 Vijay Mallya on the Force India pitwall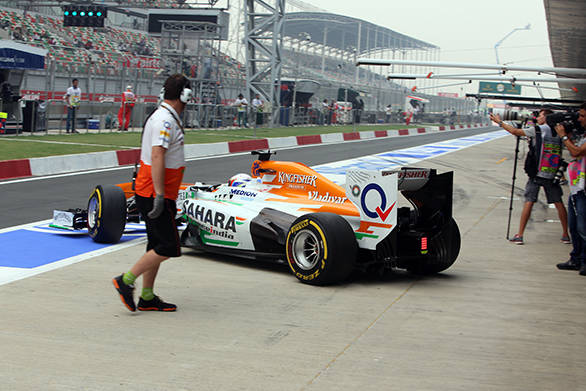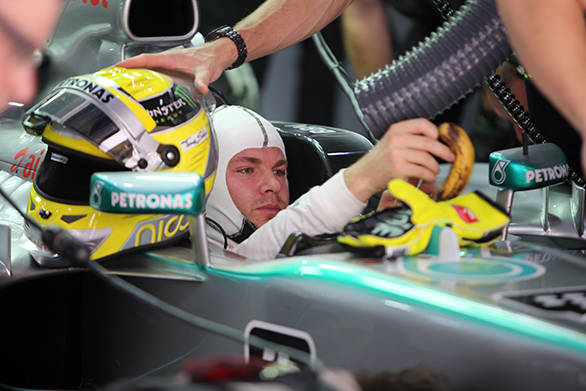 Nico Rosberg doesn't subscribe to energy drinks it seems, he prefers the old-fashioned banana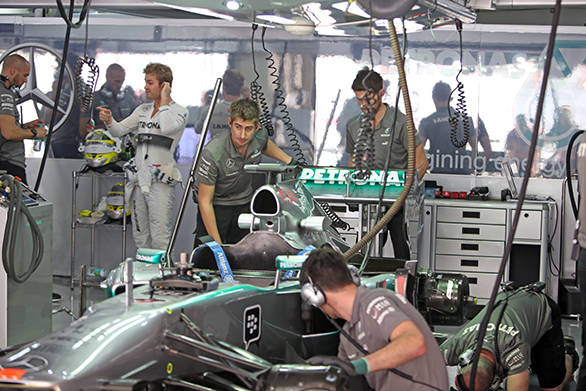 And that's Nico getting ready in the background, there