120 years of Renault: Exclusive look at Renault's secret garage
Tucked away in a corner of Renault's factory in Flins, outside of Paris, is a nondescript white building. A maze of plumbing stuck on the outside of it, is the most characterful thing about it. Inside it, a selection of the best examples of Renault's history – all in perfect running condition. If we were so inclined, we could get behind the wheel of the exceptional Renault 5 Turbo, and drive it straight out into the French countryside. But then we'd also be inclined to spend our days in prison (fun fact, prison is actually a French word). Instead, we whipped out our camera, and started snapping.
This is Le Garage, or simply, The Garage. It's Renault's ode to itself, and it's less a museum than it is an exceptionally clean workshop, and thus is not open to public. Most of the cars here doing the rounds of international motor shows, exhibition events and other road shows. Le Garage houses about 70 cars, though it's fed by a much larger inventory of 750-odd cars which Renault calls a maintenance garage. Which itself is maintained by a crack team of Renault engineers from their Classic division – from spares, to restoration, to servicing, it's all done in-house. The current selection of cars at Le Garage illustrates the storied history of Renault through the years, as seen below.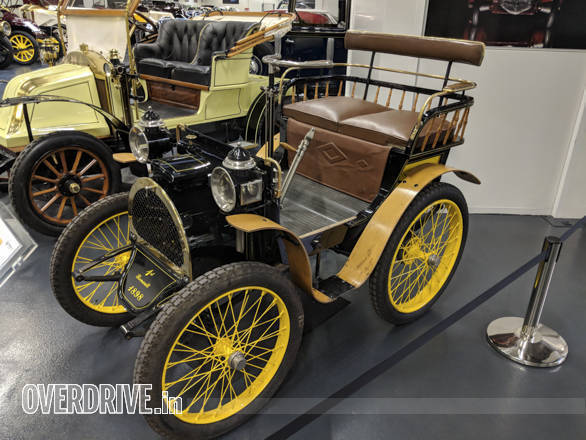 The Type A, the first-ever Renault. Built by the 19-year old Louis Renault in 1898. With a 273cc De Dion motor, legend has it that Renault won his first bulk order via bet - the car made it up the appropriately named rue Lepic with two people onboard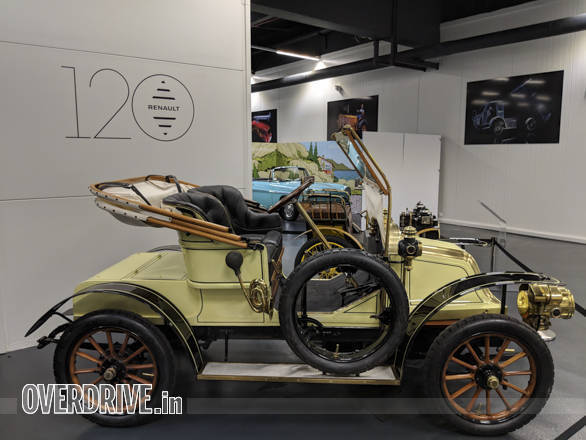 There's a Type A hidden somewhere behind the 1908 Renault AX here. Typical, the 1,060cc AX was mostly used by cabbies and was hugely popular too. Could the AX have been part of the earliest traffic jams?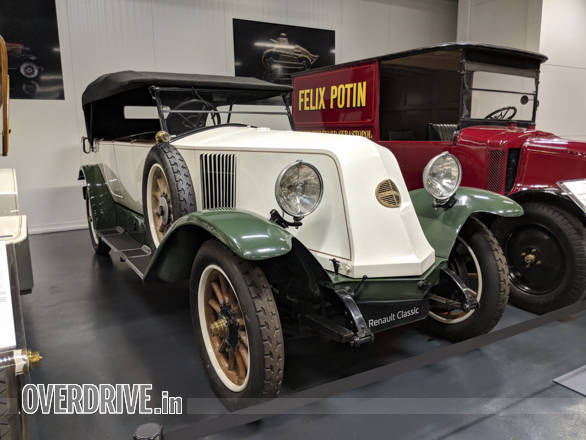 40 CV Type JV from 1910 the first Renault to wear the badge on its long tapered hood, the first time this type of hood is used on a Renault
Fast forward to the Renault Viva Grand Sport, first seen at the Paris Motor Show in 1938. This rare car wears its original paint - one of ten left, it was immobilised for over 50 years before finding its way to the collection
12 August 1947, first of the Renault 4CVs rolls off the production line. You could have one in any colour you pleased, as long as it was cream yellow
At the cutting edge of interior design layout - the Projet 900 from 1959. Unbelievably, coach builder Ghia had a hand in it. With a V8 in the hood-shaped trunk, it always looked like it was reversing towards you
In the blue corner, one of the most popular sportcars in the 60s, the 175kmph-capable Renault 8 Gordini. In the red corner, one of the most mental hatchbacks of the 80s, the 160PS, mid-engined Renault 5 Turbo
No power steering, ABS or climate control, the Renault Sport Spider was a 790kg tub strapped to a 2-litre engine. This little rocket is rare, only 1,600 were made between 1996-1999
Renault's legacy of hot hatches is brought into the 21st century with the Clio V6 - 3-litre, 255PS onwards, mid-engined and rear-wheel drive. Some called it the world's smallest supercar
What happens when a Williams F1 engineer wants to take the family on picnic - an Espace that revs to 13,000rpm and ran the 0-100kmph dash in 2.8s? Oh, yeah, it had a 3.5-litre Williams Formula 1 engine in it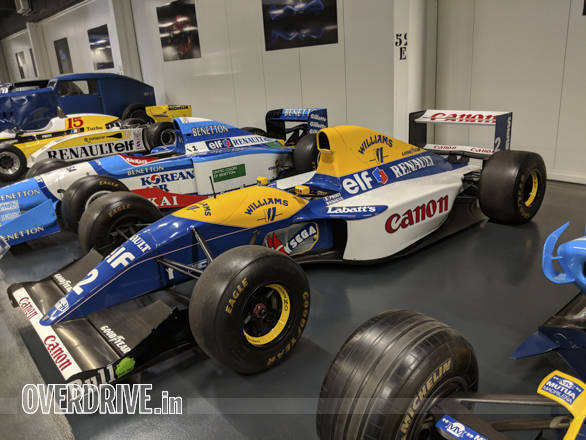 Specifically, the 40-valve V10 that was in the Williams FW14, raced by Alain Prost in 1993. Power was 800+PS and torque was 700-something newton metres
Escape route planning in the red Renault 5 Turbo aside, Le Garage is an auto buff's delight for the superb chronological trip down the French automaker's greatest hits