FCA files plea to stop sale of Mahindra Roxor in USA
FCA has filed a petition with the U.S. International Trade Commission against Mahindra & Mahindra, hoping to put a stop on the import of the Indian SUV maker's new product for the US, the Mahindra Roxor.
Fiat Chrysler claims that the Roxor violates many of the Jeep brand's signature design features, like the boxy design with flat side profiles and a rear section height which matches that of the front. The carmaker said in its complaint that the Roxor was a near identical copy of the iconic Jeep design and was modelled after the original Willy's MB.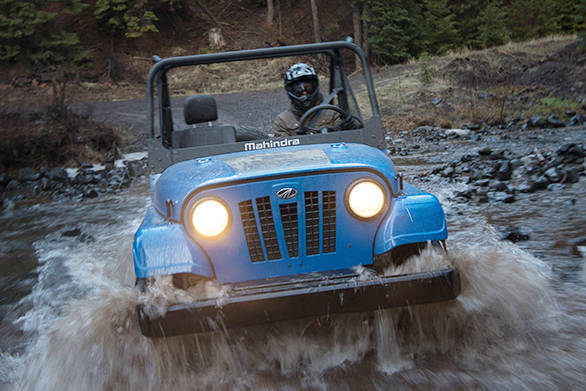 The company also stated that allowing the Roxor to be sold in the US would put it in a disadvantageous position. The Roxor is built in India and imported to the US as CKD kits, giving Mahindra a distinct price advantage.
Mahindra responded by saying that these accusations were baseless. The two companies have a long-standing licensing agreement which dates back to the 1940s. This had been signed with Willys originally. Mahindra had also signed another agreement FCA's predecessor, Chrysler LLC in 2009.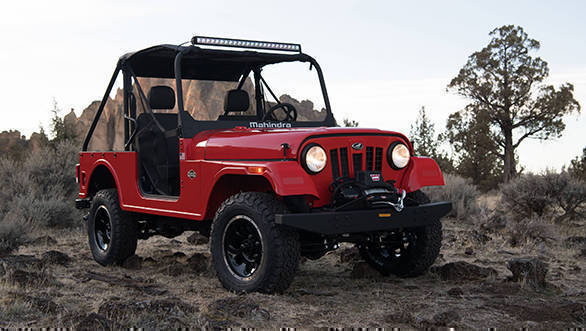 The Mahindra Roxor will be available with a host of customization options
Powering the Mahindra Roxor is an M2DICR 2.5-litre turbo diesel engine that makes 62 PS at 3,200rpm and generates 195 Nm at 1,400 to 2,200rpm. The motor is mated to a 5-speed manual transmission and has a claimed max speed of 72kmph. The Mahindra Roxor will be available with a choice between 2- and 4-wheel drive options. It comes with front disc and rear drum brakes.
The Mahindra Roxor, similar to the Thar, comes with a steel body built on a boxed steel frame. Since the Mahindra Roxor will be spending time only on rough terrains and not on highways, the feature list only consists of hydraulic power steering, single gauge instrumentation, halogen headlights etc. In terms of safety, the Mahindra Roxor comes equipped only with a roll cage while there is no mention of airbags or ABS.
The original Willys MB
FCA has become increasingly reliant on the Jeep brand in recent times, with buyers now showing a preference towards SUVs and crossovers around the world. The iconic brand also has a plan in place for it to grow aggressively in the next few years. 
Source: Bloomberg