FAME 2: Rs 10,000 crore budget approved to boost EV market in India
The second phase of the FAME (Faster Adoption and Manufacturing of Electric vehicle) will be implemented in India from April 1, 2019.  What makes it important is the fact that the Government has approved a budget of Rs 10,000 crore for the second phase, close to double the amount (Rs 4,500 crore) that was announced last year. This step is being seen as a major boost to the electric vehicle (EV) segment in India which is still in a nascent stage. However, it should be known that the subsidy on the EVs that will be offered from April 1, 2019 onward will be only applicable on commercial vehicles and public transport along with two-wheelers. The FAME 2 scheme, that will be implemented for a period of three years, starting from 2019 to 2022, will also offer exemption from road tax and registration charge for hybrids and EVs.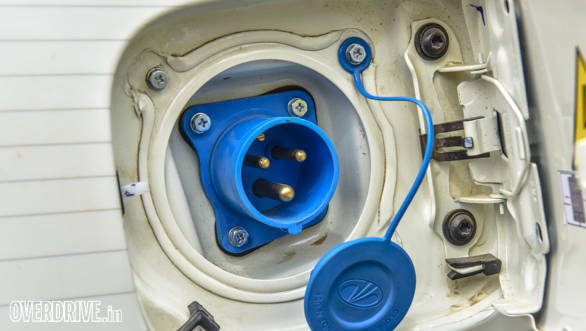 According to the FAME 2 initiative, the scheme will help purchase of 10 lakh e-2W, 5 lakh e-3W, 55000 4Ws and 7,000 buses. However, the benefits of the FAME 2 scheme will be only available on the vehicles powered by lithium-ion batteries or more efficient power source. Additionally, FAME 2 also mentions the development and installation of EV charging infrastructure wherein 2,700 charging stations will be placed at different locations in Tier I as well as other cities in the country. The intention of this is to have at least one charging station in a grid of 3km x 3km to provide additional convenience to the operators of both commercial and public transport vehicles. These charging stations will be positioned on the highways as well in a distance of 25km
Tata Motors 9m electric bus flagged off from Kolkata
It is also being said that the FAME 2 scheme will have a cap on the ex-showroom prices of the vehicles.  The subsidy that will offered on these EVs will be calculated according to the battery capacity of the powertrain which will be Rs.10,000 per kWh for taxis and Rs.20,000 per kWh for buses. While the subsidy on the electric cars could be around Rs 1.5 lakh, that on two-wheelers could be in the range of Rs 40,000. Importantly, on electric buses, the subsidy range could extend to Rs 60 lakh. The government hopes that the FAME 2 scheme will bring a major turnaround in the growing EV space in India. Also, the pricing of these EVs is said to be more attractive than their conventional counterparts thereby helping the bigger plan of a more sustainable India by 2030.