FADA: Semconductor crunch drives down car sales by over 7 per cent
As per the latest data released by FADA, the auto industry still seems to be hobbled by the semiconductor shortage. Passenger vehicle sales though 3.6 per cent higher than in Feb 2020 at 2,38,096 units, was still 7.84 per cent less than the same month last year.
Ukraine-Russia conflict hampers recovery from chip shortage
FADA says that the ongoing conflict in Ukraine will further draw out recovery from the global supply crunch. Russia, facing heavy economic sanctions and isolation as a result of the war, is one of the largest producers in the world of palladium, a component in semiconductors. Ukraine meanwhile, is one of the biggest producers and exporters of Neon gas, again a major component in the manufacturing of semiconductors. The dealer body fears this conflict will hamper supply enough to change its outlook to negative over the next few months. As for sales in the past few months, the supply of in-demand models has continued to have been slower than expected in the Indian market. The steady stream of launches and streamlining of production processes have had less impact than expected in recovery from the situation.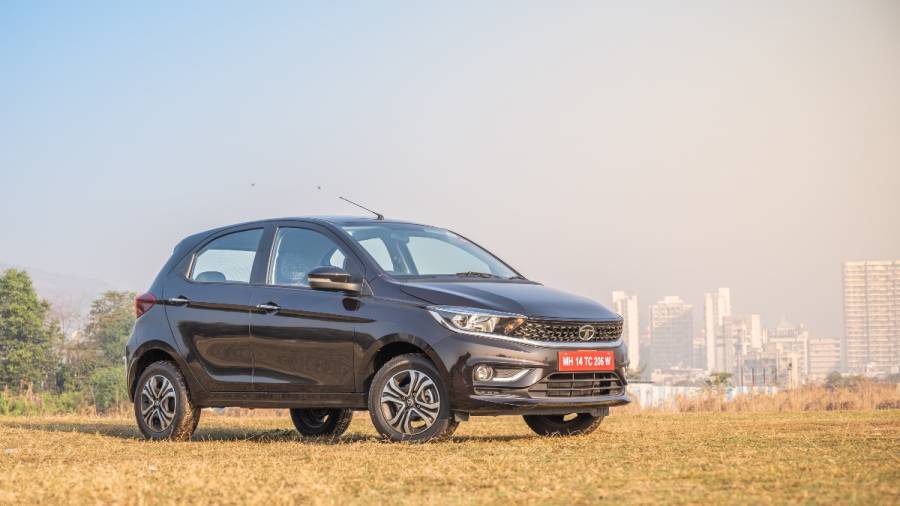 Tata Motors and Mahindra continue sales surge
The two homegrown carmakers continued with their recent sales success in February 2022. Tata Motors sold 32,909 units the past month growing its market share from 8.24 per cent to 13.82 per cent year-on-year. This puts it firmly in their place and ahead of Mahindra. The SUV maker also saw a significant rise in retail sales numbers, clocking 16,906 units for a 7.10 per cent share, up from 5.78 per cent last year. Maruti Suzuki and Hyundai continued with lower market shares than last year. The country's largest carmaker sold 1,02,653 units for a 43.11 per cent share, down from 46.80 per cent. Hyundai meanwhile was just ahead of Tata Motors, selling 35,542 units for a 14.93 per cent share, down from 17.26 per cent in Feb 21. Another notable performer was Skoda Volkswagen India which saw sales cross the 5,000 mark to 5,333 units for a 2.24 per cent share, almost double of last year. Meanwhile, Mercedes-Benz continued as the largest luxury brand with 964 units sold.