F1: Ross Brawn poised to take over Bernie Ecclestone's role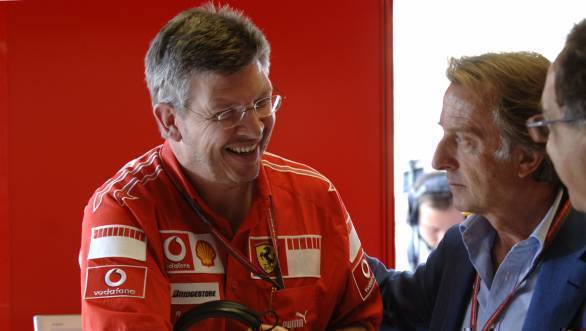 Ross Brawn is reportedly set to take over Bernie Ecclestone's role as the president of Formula One Management
Ross Brawn is poised to take over Bernie Ecclestone's role as the head of Formula 1. Reports have emerged that Brawn has already signed a new contract with Liberty Media - the company that now owns Formula 1 - and the FIA.
Brawn had recently revealed to the Daily Telegraph that he would consider a move back to Formula 1, provided he would be at the helm of the sport itself, and not at the helm of a team. His past experience in Formula 1 includes being part of Benetton and Ferrari's tremendous success in the sport, following which his team Brawn GP won the title in 2009.
While details of whether or not Brawn is making a return to F1 haven't been confirmed yet, German magazine Auto Bild has reported that the deal has already been signed, which will see Ross Brawn take over as the head of Formula One Management (FOM).
There is also the fact that Brawn and FIA president Jean Todt have worked together for years, both an integral part of Ferrari's dream team between 1997 and 2006. Brawn is known for his strong and sound decision-making ability, and his execution of plans too. He has himself declared in that same interview to the Daily Telegraph that he believes what Formula 1 needs is a plan - a three year plan and a five year plan - for the future.