F1: Reigning champion Nico Rosberg announces decision to quit Formula 1 immediately
Nico Rosberg, who only just sealed the 2016 Formula 1 world championship at the Abu Dhabi Grand Prix, has announced his decision to quit Formula 1 with immediate effect. Rosberg made the announcement to quit the sport just ahead of the FIA prize giving gala in Geneva. What's even more surprising than his decision to leave F1 is perhaps the point at which he made this decision. The German driver has declared that he decided to leave the sport on Monday, just 24 hours after winning his championship title. Rosberg is now the first driver since Alain Prost to quit the sport as reigning F1 champion.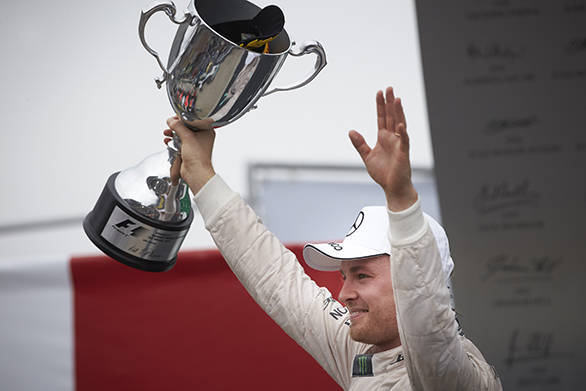 In a statement issued on his Facebook page, the 2016 F1 world champion has explained that he decided to quit Formula 1 after winning his first title, since he had already achieved his goal of a championship. Rosberg informed his wife Vivian and members of his management team of this decision before approaching Mercedes boss Toto Wolff.
"When I won the race in Suzuka, from the moment when the destiny of the title was in my own hands, the big pressure started and I began to think about ending my racing career if I became World Champion," Rosberg said. "On Sunday morning in Abu Dhabi, I knew that it could be my last race and that feeling cleared my head before the start," he continued. He also detailed the pain and sacrifice that went into achieving his dream, and said that it had been a family effort to put everything behind the world championship.
"Now, I'm just here to enjoy the moment. There is time to savour the next weeks, to reflect on the season and to enjoy every experience that comes my way. After that, I will turn the next corner in my life and see what it has in store for me…" he concluded.