F1: Liberty Media buys Formula 1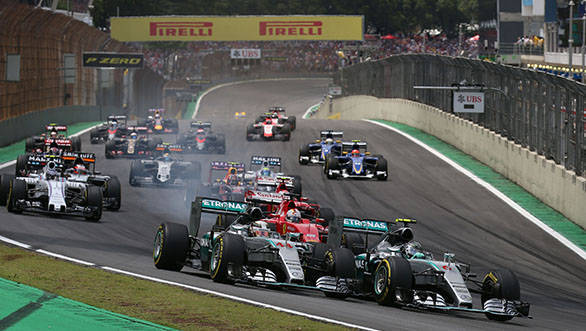 After plenty of speculation, it's finally been confirmed that American company Liberty Media has shelled out a sum of GBP 3.3 billion, to buy Formula 1. CVC Capital Partners, who were the previous owners of F1, have sold their controlling share of the sport to the company. And, despite the fact that ownership has changed hands, F1 supremo Bernie Ecclestone still remains the man in charge of running the show, having confirmed that he will be around for the next three years.
There have been other changes at the top level, though. There's a new chairman in place - Chase Carey, who is currently the executive vice chairman of 21st Century Fox, will take over the role from Peter Brabeck-Letmathe.
In terms of the actual buyout, it is believed that Liberty Media will first purchase a minority stake in F1, for approximately GBP 559 million, following which, when the regulators approving the deal give them the "all-clear" they will continue with the takeover. Once the deal is completed, the controlling stake of 35.5 per cent will rest with Liberty Media, while CVC will continue to retain a 24.7 per cent share.
The total buyout is expected to cost GBP 6 billion, including a debt of GBP 3.1 billion that F1 currently has.