F1 2020: Dutch, Spanish and Monaco GPs postponed
Formula 1 has officially announced the postponement of the Dutch, Spanish and Monaco grands prix. The races have been postponed due to the ongoing Coronavirus pandemic. Earlier this month, the season-opening Australian Grand Prix was cancelled after a member of the McLaren Formula 1 team tested positive for the Coronavirus.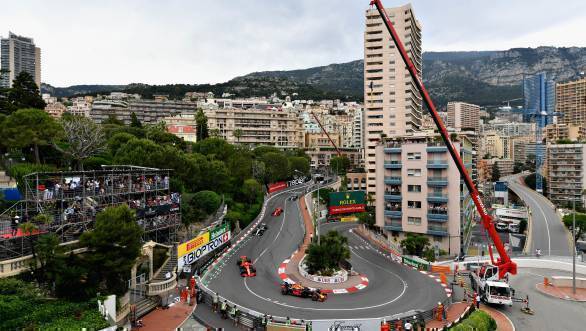 Ricciardo leads the way on the narrow streets of Monte Carlo at the 2018 Monaco GP
The three latest races to be postponed, added to the cancelled Australian GP, and the postponed Chinese, Bahrain and Vietnam GPs, takes the tally of missed F1 races to seven.
A statement issued by Formula 1 read: "Formula 1, the FIA and the three promoters have taken these decisions in order to ensure the health and safety of the travelling staff, championship participants and fans, which remains our primary concern."
As things stand right now, Formula 1 and the FIA will work with promoters and local authorities in order to see when these races might be rescheduled. It is expected that the 2020 season of racing will begin after May, although there is no final decision about when exactly the racing might resume. The Azerbaijan GP in Baku, scheduled to take place on June 7, 2020, could be the first race of the season.
Formula 1 has also brought its summer shutdown forward, and has extended it to 21 days. The break is usually in August, for a period of two weeks, however it has now been moved to March and April.
In addition, the new rule changes slated for the 2021 season of racing, will now be postponed to 2022. Teams have agreed to use their 2020 chassis for the 2021 season, while other components may also be frozen before the start of the 2021 season. This is a cost-saving measure to help teams recover the costs that they might have lost due to the delayed start to this year's racing.