F1 2017: Brendon Hartley to replace Daniil Kvyat at Toro Rosso till the end of the season
Red Bull Racing advisor Helmut Marko believes that this is the end of the road for Daniil Kvyat, as far as his relationship with the Toro Rosso team goes. The Russian driver was dropped from Toro Rosso to make way for Pierre Gasly (driving alongside Carlos Sainz Jr) at the Malaysian Grand Prix and then the Japanese Grand Prix.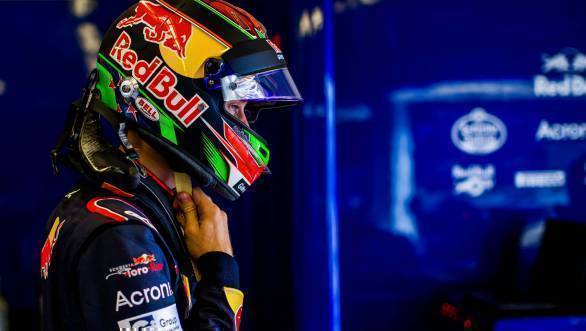 Brendon Hartley will partner Pierre Gasly for the rest of the 2017 season of Formula 1
When the driver line up at Toro Rosso was reshuffled, Carlos Sainz departed to join the Renault squad at the US GP, which gave Gasly a permanent spot on the team. However, when Gasly went to contest in the final race weekend of Super Formula, Brendon Hartley, LMP1 driver and Le Mans winner, was called up to service. Hartley drove at Austin, alongside Kvyat.
Hartley impressed on his F1 debut, moving from last spot on the grid to 13th place, while Kvyat finished 10th in the race. Toro Rosso confirmed on Monday that Hartley would get to drive at the Mexican Grand Prix as well, alongside Gasly.
Daniil Kvyat's been shown the door, says Red Bull advisor Helmut Marko
Marko has since confirmed to Auto Bild that Kvyat will not return to Toro Rosso, since they do not believe he will be able to make a step in the right direction once again. He went on to confirm that Gasly and Hartley would continue to drive for the rest of the season, after which a decision would be made. This could mean that Hartley might find himself a full-time F1 drive in 2018, years after being dropped from Red Bull's single-seater programme.
Meanwhile, this is Kvyat's second demotion in Formula 1. Back in 2016, he was demoted from the main Red Bull team to the Toro Rosso squad to make room for Max Verstappen.