F1 2016: Nico Rosberg wins Bahrain GP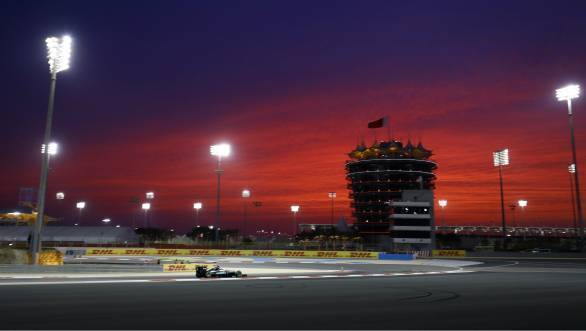 It's shaping up to be a good start to the 2016 season of Formula 1 for Nico Rosberg. The German driver has taken his second race win in as many races at the Bahrain GP, and has thus extended his lead at the head of the 2016 F1 standings.
It was a rather calm race for Rosberg, too, after his team-mate Lewis Hamilton, who was on pole at Sakhir had a bit of a tangle with Valtteri Bottas, thus causing him to slip down the order, while Ferrari's Sebastian Vettel failed to start the race after his engine blew up.
When the five red lights went out at Bahrain Rosberg made the best start, keeping clean ahead of the skirmishes behind him. He gradually opened the gap to second placed Kimi Raikkonen, and managed to keep it that way right till the end when the chequered flag fell.
Hamilton, despite the fact that he'd been compromised at the start of the race, managed to recover and make it to third at the end of the race.
The highlight drive, for the second race in a row, came from Romain Grosjean, who took the Haas F1 team to a fine fifth place finish. Another good drive was that of debut driver Stoffel Vandoorne, who finished tenth overall, earning him a point on his GP debut.