F1 2016: Hamilton on pole for Australian GP
The all new rolling knockout system of qualifying was introduced amidst much moaning and muttering at the 2016 Australian GP. And whatever the format of the event might have been, the outcome was inevitable. Lewis Hamilton clinched pole, ahead of Mercedes AMG F1 team-mate Nico Rosberg. Third place on the grid went to Ferrari's Sebastian Vettel.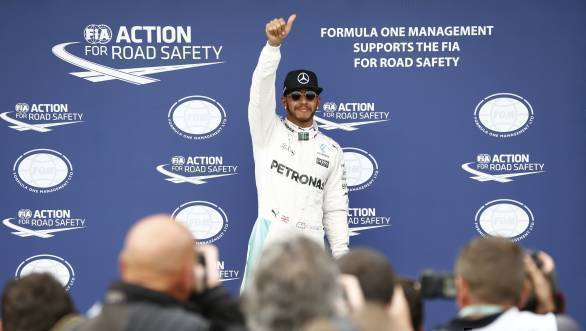 Hamilton's got off to a good start, clinching the first pole of the year at the 2016 Australian GP
The qualifying sessions weren't without confusion. Given that drivers were knocked out before they completed their flying laps during Q1 and Q2, it also meant that for Q3, some opted to do only a single lap during the session.
One driver who did end up improving his qualifying time in Q3, when he went out for a second run was Nico Rosberg, moving up from fourth place. That put him one spot behind team-mate Hamilton, who was on pole with a time of 1min 23.897sec. The Ferrari drivers - Vettel and Kimi Raikkonen - locked out the second row of the grid.
Fifth place went to Max Verstappen ahead of Williams' Felipe Massa. Carlos Sainz Jr. and Daniel Ricciardo line up on the fourth row of the grid for Toro Rosso and Red Bull respectively. The Force India drivers made it to ninth and tenth on the grid, with Sergio Perez and Nico Hulkenberg finishing in that order.
It was disappointment, however, for Red Bull's Daniil Kvyat who, having been caught out during Q1, will start tomorrow's race 18th on the grid.