F1 2015: Lewis Hamilton wins the Italian Grand Prix
Petronas Mercedes AMG driver Lewis Hamilton clinched a stunning victory at the Formula One Italian Grand Prix on Sunday, moving closer to another Formula One Drivers Championship title.
Starting from pole, Hamilton made a brilliant start as the five red lights went out. He was challenged by Scuderia Ferrari driver, Sebastian Vettel as the duo headed into Turn One, but the Briton managed to outbrake the German and keep his position. If you are wondering what happened to P2 sitter Kimi Raikkonen, it was nothing short of a disastrous start. The Finn was expected to lead the Ferrari charge into the first corner but his car, unexpectedly, slipped into anti-stall at the start, making him a sitting duck for a few seconds as the field stormed ahead. The Iceman fell to the back of the grid but managed to get his car moving and rejoined the race.
Meanwhile at the front, Hamilton began extending his lead followed by Vettel who was struggling to respond to the Mercedes' incredible pace. The Williams of Felipe Massa and Valtteri Bottas were engaged in a duel of their own while Kimi Raikkonen was on an overtaking spree as he picked up cars, lap after lap.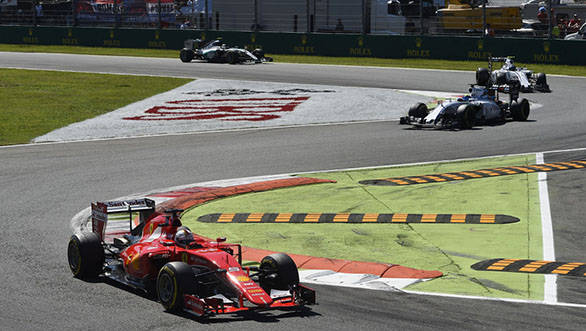 Nico Rosberg, who is second in the championship standings was struggling for pace throughout the race. He was forced to give up the updated engine (similar to what Hamilton was using) in his car after it developed a technical glitch, forcing him to use the old spec engine which had many race miles on it.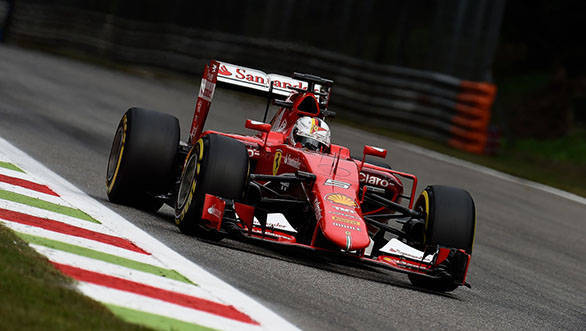 During the first and only round of pitstops in the 53 Lap race, Sebastian Vettel tried the undercut by pitting for fresh tyres before Hamilton. Mercedes responded quickly and pitted Hamilton, who by this stage had opened up a considerable gap. A gap so large that when Hamilton exited the pits, Vettel was at the Ascari Chicane.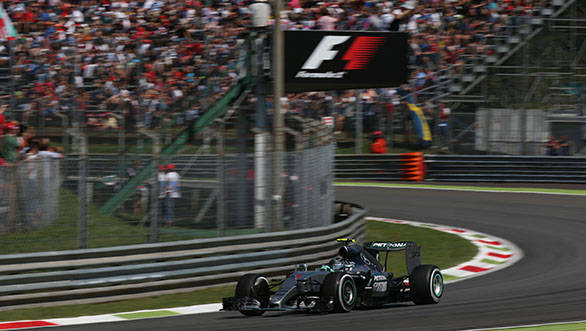 Nico Rosberg had moved up to third by now and was closing the gap to Vettel. The gap that was over three seconds steadily kept declining as the German made a last ditch effort to salvage some more points. However, he ran out of luck when his old engine blew forcing him to retire.
Towards the end, Hamilton was cruising with a comfortable lead of 22 seconds over Vettel. His team then came on the radio and ordered him to stretch the lead, a puzzling direction in the final stages. "Don't ask any questions, just do as we tell you.I'll explain everything later.", were Hamilton's race engineer's words. The gap when Hamilton crossed the finish line was huge, such was his dominance.
It was later revealed that the rear left tyre on Hamilton's car was running below the minimum level of 19.5 Psi, by just 0.3. The stewards had informed that this would be investigated so the team told Hamilton to push to cover any time penalties if imposed. Luckily, the Race Stewards deemed it unnecessary to penalise the team as this was a minor error and did not lead to any advantage.
Sebastian Vettel crossed the line in second to rapturous roars from the Tifosi followed by another crowd favourite Felipe Massa who thwarted a final attack from his teammate, Bottas. "I'm getting too old for this", he gasped over the radio to a resounding no from his Race engineer who declared, "That's rubbish, we are just getting started."
Lewis Hamilton has now moved further away from Nico Rosberg in the Drivers Championship. He leads with 252 point in hand to Rosberg's 199. Sebastian Vettel, meanwhile has inched closer to Rosberg with 178 points.
In the Constructors Championship, Mercedes lead with 451 points followed by Ferrari and Williams with 270 and 188 points respectively.