F1 2015: Lewis Hamilton wins Belgian Grand Prix
The 2015 Formula 1 Belgian Grand Prix was akin to a walk in the park- or should we say forest for Petronas Mercedes AMG driver Lewis Hamilton as he notched up yet another win this season. Starting from pole position the Briton led the field into Turn One after managing a clean start.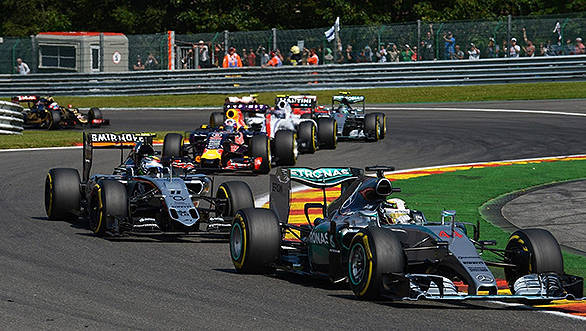 He was closely followed by Sahara Force India driver Sergio Perez. Hamilton went wide on the exit of Eau Rouge giving Perez a slight advantage and allowing him to close in. For a moment he took the lead at the Kemmel straight before Hamilton regained the top spot after managing to outbreak Perez into Les Combes.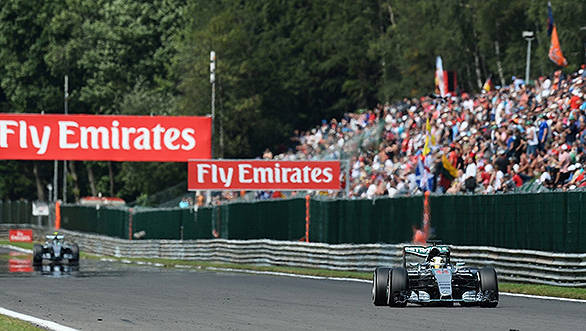 Early scares aside, Hamilton drove a controlled race at the front and did not put a wheel wrong throughout the race. His closest championship rival and team-mate, Nico Rosberg ,made a poor start as the lights went out. After falling down to fourth the German made up places after the first round of pit stops. He then made up lost ground on his team-mate when the Virtual Safety Car was deployed to facilitate the clearance of Daniel Ricciardo's stricken Red Bull at the beginning of the start-finish straight. Nico, however, could not pose a serious challenge to Lewis who maintained a comfortable gap throughout the race.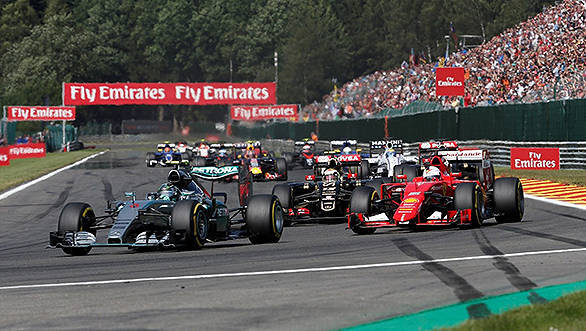 Meanwhile down the order, there were intense battles as the rest of the field fought for positions. Ferrari driver, Sebastian Vettel, was on a one stop strategy to capitalise on a poor qualifying run that saw him start way down the order. The gamble that Ferrari opted for seemed to be working as the German rose to third during the closing stages.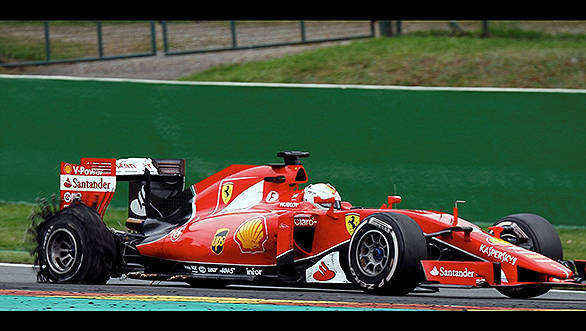 However, with a a few laps to go, Lotus driver Romain Grosjean sensed a podium finish since he was on a fresher set of tyres. He quickly began closing the gap to Vettel, piling on the pressure. On the penultimate lap, the right rear tyre on Vettel's Ferrari blew into smithereens, allowing Grojean to capture P3. The Frenchman also brought home a podium finish for Lotus, their first after 2013.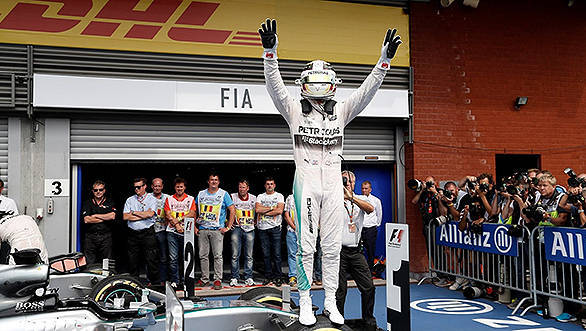 The second Red Bull driver, Danil Kvyat, made a late stop for soft tyres, a gamble that paid huge dividends for the youngster who charged back into P4 after storming past the Ferrari of Kimi Raikkonen, the Williams of Felipe Massa and the Force India of Sergio Perez.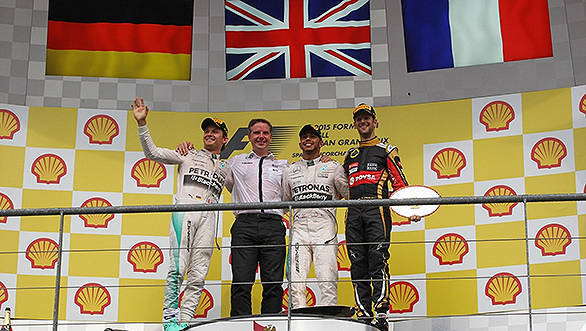 Hamilton, after his win at Belgium leads the 2015 Driver's Championship with 227 points. He added another feather to his cap by equalling his childhood hero, Ayrton Senna's record of 80 podium finishes.
Nico Rosberg is second with 199 points while Sebastian Vettel is third with 160 points.