Exclusive! TVS and BMW Motorrad's first motorcycle to be a 250cc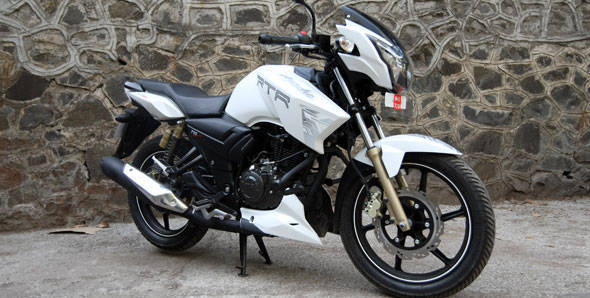 TVS has motorcycles under 200cc and BMW Motorrad over 600cc. There's a gap to fill there, and the bikes in this segment demand the best of both worlds – power and efficiency, but at an affordable cost. Thus the two companies have come together to fill the gap with a co-operation agreement. The agreement brings into play TVS' frugal engineering and manufacturing skills and BMW's technical expertise at building performance motorcycles.
Synergising strategies have been quite generously adopted by the automotive industry. The idea is that if you sell the same product under different brands with minor tweaks to give them separate identities, the product wins a wider reach at a fraction of the cost of developing another all-new model. Another advantage is division of skill sets during product development.
BMW's smallest capacity motorcycle at the moment is the 650GS. The worldwide market for such large capacity motorcycles is shrinking. BMW motorcycles have always been priced on the expensive side so it was important for BMW to find a way to make motorcycles with lower input costs to enter the sub-500cc segment. The only large motorcycle manufacturer in India capable of complimenting BMW's capabilities with its own turned out to be TVS.
Speaking about the benefits of the agreement, Venu Srinivasan, chairman of TVS Motor said, "We are certainly pleased at TVS as this gives us the ability to produce products above 250cc that we do not make today." Noticing the increasing popularity of motorcycles over 200cc in India, TVS Racing began developing a 250cc motorcycle that company sources tell us will be launched by the end of this financial year. With BMW entering the picture, expect further development to be carried out in Berlin if the prototype results in the first joint product from the co-op. Company officials say that a new model from the co-op is at least 18 months away, but if the already in-the-works 250cc motorcycle is up to BMW standards, expect a quicker launch date.
"These products will be manufactured by us in India with two different styles, features and specifications, one for BMW for sale throughout the world and one for TVS," added Srinivasan about the production plans. The agreement is only for developing and producing motorcycles though. It is up to the individual companies to market and sell the motorcycles on their own. This means that you will not be able to buy a BMW from a TVS dealer and vice versa. In India, BMW has only two dealers at the moment. Ignoring the Indian market isn't an option now and although production will begin in India, BMW will have to develop a larger sales network to do justice to the production. Stephan Schaller, President BMW Motorrad said, "In view of changing motorcycle markets, demographic developments, and increasing environmental demands we are expanding our product range so as to tap into fresh growth potential." He further added, "In future we will be able to offer vehicles in smaller capacity classes in addition to the BMW Motorrad core segments."