Ex-Nissan head Carlos Ghosn released from Tokyo jail after paying $9m bail
After spending four months in a Tokyo jail, former head of Nissan, Carlos Ghosn was released after paying a bail of 1 billion yen which translates to $9 million. Ghosn has been accused of financial misconduct of quoting a lower salary as well shift his personal losses to Nissan's books.  Last year, Ghosn's right-hand man Greg Kelly was granted a bail after paying 70 million yen ($635,000). If all the charges against Carlos Ghosn are found to be true, he will face up to 15 years in jail.
Former Nissan chairman Carlos Ghosn, centre, walks out of detention in Tokyo following his release on bail. Photograph: Behrouz Mehri/AFP/Getty Image
"I am innocent and totally committed to vigorously defending myself in a fair trial against these meritless and unsubstantiated accusations," said Carlos in an official statement. He further added, "I am extremely grateful for my family and friends who have stood by me throughout this terrible ordeal. I am also grateful to the NGOs and human rights activists in Japan and around the world who fight for the cause of presumption of innocence and a fair trial."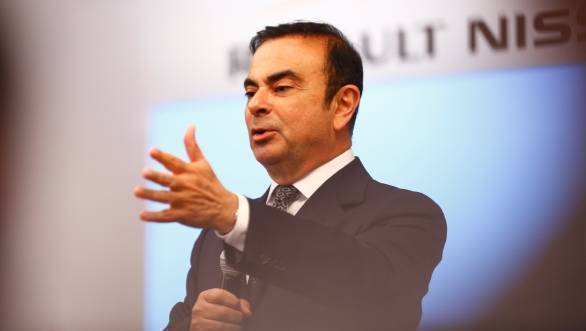 If found guilty, Carlos Ghosn could face up to 15 years in jail.
Ghosn has been granted the bail on conditions of being strictly monitored by the Japanese government. The 64-year-old can neither leave the country, nor can he use the internet or get in touch and communicate with the Nissan officials for he poses a threat to the evidence which might be tampered or destroyed. These conditions were given by the legal team of Carlos Ghosn headed by renowned defence lawyer Junichiro Hironaka. Further, Ghosn's mobile phone usage has been restricted too. He can access a computer only in his legal team's office that too during the daytime working hours on weekdays. However, Carlos can still still attend board meetings at the Nissan office. Ghosn's previous attempts at getting bail from the Japanese government were rejected and thereby the new conditions were mentioned to win the confidence of the Japanese court. The recently announced bail will give Carlos more time to work with his legal team to work on his case and prove his innocence in front of the Japanese court.