Events this week: WSBK, Formula 1, Monsoon Scooter Rally and TWO track school
1) WSBK: Laguna Seca
Date: 08/07/2016 - 10/07/2016
Location: Mazda Raceway Laguna Seca, California
Details: The World Superbike Racing Championship is happening at the Laguna Seca Raceway in the United States. The races are at 1100hrs. None of the Indian channels telecast it, unfortunately. But you can get a monthly or yearly Videopass at roughly Rs 1,200 or Rs 2,700 at wsbk.com.
2)F1: Silverstone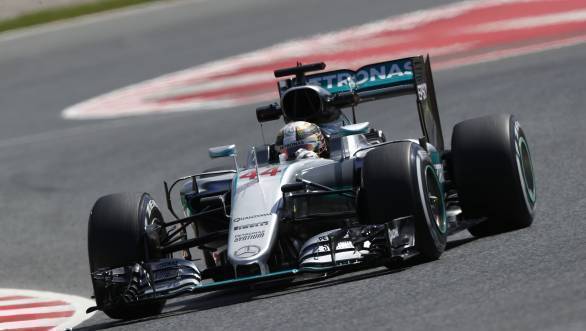 Date:08/07/2016 - 10/07/2016
Location: Silverstone, Britain
Details: The sixth round of the Formula 1 Championship. This race will take place on the historic Silverstone Circuit. Tune in to the local telecast on Star Sports at 1300hrs.
3) Gulf Monsoon Scooter Rally
Date: 09/07/2016 - 10/07/2016
Location: Navi Mumbai
Details: The annual Monsoon Scooter Rally is all set to happen over this weekend. Expect some serious mud-slinging action on scooters as the competitors get wet and dirty in this popular motorsport event. There are no tickets, so you just have to head to the spectator spots to watch all the action.
4) TWO Track school
Date: 09/07/2016 - 10/07/2016
Location: Kari Motor Speedway, Coimbatore
Details: Indimotard's TWO track school is happening over this weekend. If you missed it, don't worry. The next installment will happen on 1st and 2nd October (level 2 + open track days) and 5th and 6th November (level 1 + open track day).