Events this week: MotoGP, F1, WRC, WSBK, KTM Orange Tour
1) MotoGP Malaysia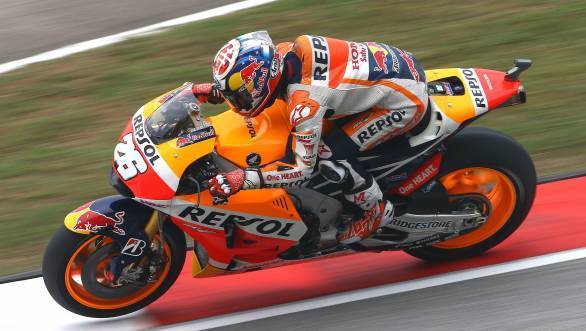 Date: 28-30 Oct, 2016
Location: Sepang International Circuit, Malaysia
Details: The penultimate round of the MotoGP will take place at the Sepang Circuit in Malaysia. Catch the local telecast on Ten Sports starting 0630 HRS on Friday, Saturday and Sunday. Or you can get a monthly or yearly Videopass at roughly Rs 1,900 or Rs 6,800 on MotoGP.com.
2) Formula 1 Mexico
Date: 28-30 Oct, 2016
Location: Autodromo Hermanos Rodriguez, Mexico
Details: The 19th round of the Formula 1 championship. This race will take place in Mexico at the Autodromo Hermanos Rodriguez. Tune in to the local telecast on Star Sports at 0030 HRS for the race.
3) WRC Great Britain
Date: 27-30 Oct, 2016
Location: Wales, Great Britain
Details: The 13th round of the World Rally Championship. This round happens in Wales and features some gravel stages through tree-lined roads with unpredictable weather. There is no local telecast, so head to WRC.com for a live stream from the service park. But if you want the live action from all the stages and bonus footage, get a membership at wrcplus.com for roughly Rs 380 per month.
4) WSBK Qatar
Date: 28-30 Oct, 2016
Location: Losail International Circuit, Qatar
Details: The last round of the World Superbike Racing Championship will take place at the Losail International Circuit in Qatar. The broadcast kicks off at 1900 HRS on Friday. None of the Indian channels telecast it, unfortunately. But you can get a monthly or yearly Videopass at roughly Rs 1,200 or Rs 2,700 at wsbk.com.
5) KTM Orange Tour Palakkad
Date: 29 Oct, 2016
Location: KTM Palakkad, Kerala
Details: If you've got a KTM motorcycle, head to the KTM dealership in Palakkad to take part in a ride to Munnar. The ride will start at 0700 HRS from the dealership and head towards Kolukkumalai in Munnar. Expect to be back in Palakkad by 1700 HRS on 30th. The ride will be around 400km and will cost Rs 1,500 which will cover food and accommodation.
Price (Ex-Delhi)
Starts Rs 1,72,749