EV motorcycle startup, Raptee appoints Jayapradeep V as Chief Business Officer
Jayapradeep V is the new Chief Business Officer of electric motorcycle startup Raptee. Jayapradeep, who has over 25 years of expertise, has served as Royal Enfield's business head for the country of India and the Saarc area for 15 years.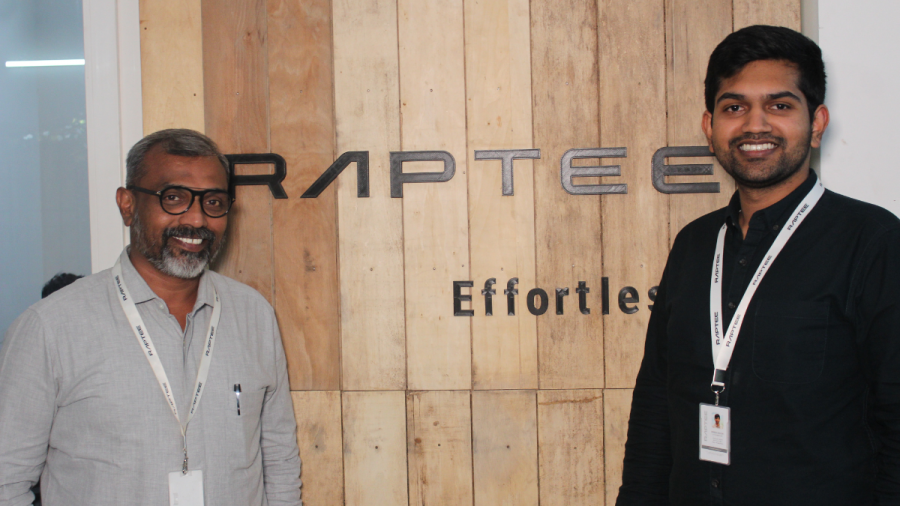 In India's 150+ CC market, Jayapradeep is credited with driving Royal Enfield's premium distribution and controlling a market share of over 25 percent.
JP's primary goal at Raptee would be to position the company as a premium motorcycle manufacturer in the 2W category. JP will also put a lot of effort into creating and providing a seamless ownership, planning, and execution pan-Indian and global network. Also, he will offer strategic assistance for the expansion of the entire organization.
With their cutting-edge technological solutions and enthusiastic employees, the company aspires to provide its consumers with a premium experience by making transportation simple, clever, and safe. The perfect person to help Raptee establish themselves as a premium brand in the developing EV market is JP, a well-respected and subject-matter specialist in the automotive sector. JP has been in charge of various important projects at Royal Enfield and played a key role in creating the Network Expansion Strategy.
Commenting on his appointment, Jayapradeep, Chief Business Officer, Raptee, says, "India being the major player in the Global auto industry, the Indian 2-wheeler segment has to lead the transformation to the EV segment to create a global impact. While the EV penetration in the scooter segment has crossed 10% and is growing, the EV penetration in the Motorcycle segment, which is almost 2 times of the scooter segment, is yet to see any traction, with not many players in the segment. This brings Raptee an opportunity to be the leader in the EV transformation by offering technologically advanced motorcycles with first-of-its-kind features in E2W and helping consumers upgrade from their ICE to EV effortlessly. I am really happy to be working with a very young team at Raptee, designing and developing motorcycles for the young generation consumers."