EeVe Soul launched at Rs 1.40lakh
Odisha-based electric mobility solutions company EeVe India has launched its flagship electric scooter, the Soul, in the country and priced it at Rs 1.40lakh (ex-showroom). The Soul is the sixth scooter in the company's electric scooter line-up and the first that will qualify for FAME-II subsidies.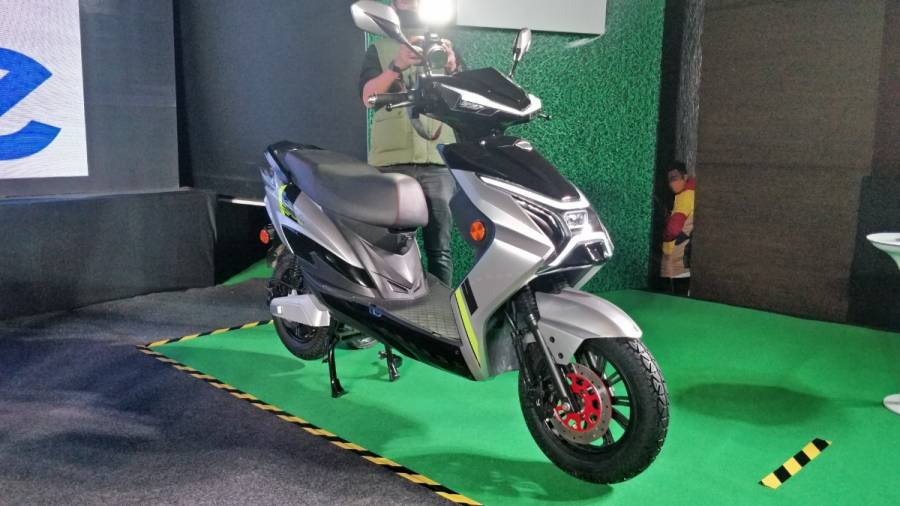 The EeVe Soul electric comes equipped with most of the features that you'll see in a modern-day electric scooter – which includes IOT functions, GPS integration (no navigation though), geo-tagging and geo-fencing anti-theft lock system, USB socket, keyless functioning, reverse mode and a combined braking system. The scooter also comes with two swappable and removable 60V lithium-ion (LFP) battery packs stored under the seat which give the scoot a claimed range of 120km once topped up. Each battery weighs around 10kg and the pair of them have a combined capacity of 2.2kWh. Both batteries can removed and charged or charged inside the scooter itself in the span of 3-4 hours (fully drained).
The EeVe Soul is powered by a 1200W hub-mounted Bosch motor and comes with three ride modes as well. The scooter features a negative LCD screen (which it shares with the Xeniaa 2.0 model) that reads out battery percentage, speedo, trip, time, temp and also gets a set of speakers hiding behind its front apron. There are even buttons on the left handlebar grip which you can use to change music and even up the volume on the go.
But now you're probably wondering why the price is this high, especially since the scooter appears to be lacking a couple of features and (even performance) when compared to the more established competition it will go up against. The company say that it has put much effort into the construction of the Soul, and even stated that it has gotten many of its parts ECC certified, meaning that it lives up to European standards of construction. Then there's the LFP batteries that are said to improve longevity and increase charging cycles by about 30 per cent – but each battery is said to cost around Rs 40k a pop. And then there's that Bosch motor as well which doesn't come cheap.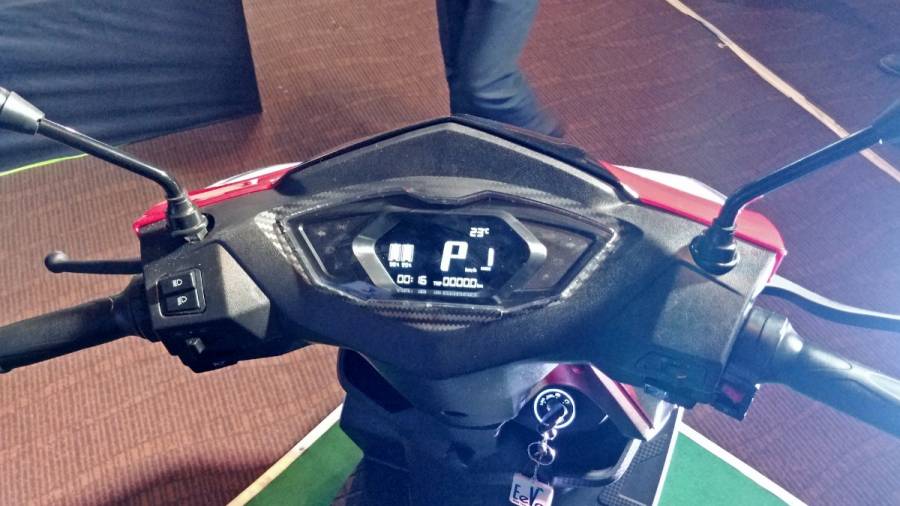 That said, the claimed 120 km range is achieved only in the first or Eco mode where the top-speed is limited to 25kmph. The range shortens in second mode and more so in ride mode three - where the max speed of the Scooter, around 60 kmph, can be achieved.
The Soul comes with 90/90 section 12-inch tubeless tyres, gets disc brakes on both ends is suspended by a telescopic suspension up front with a four-step adjustable twin shock unit at the rear.
The company has currently has around 100 dealerships and 300 sub-dealerships across India and plans to build on this network, as well as launch new products in the coming years. The EeVe Soul also comes with a three-year standard warranty.
At the same press con, EeVe also announced that it will invest up to Rs 1,000 crore towards R&D, developing new products, improving its facilities, charging inftastructure, localising parts, and even strengthen its presence overseas. This new investment is in service to the company's pursuit of achieving a target of 50,000 sales in the next two years and capture a 10 per cent share in the electric two-wheeler market in five years.
Price (Ex-Delhi)
Starts Rs 1,40,000