Eeco and Ertiga creator I V Rao retires from Maruti Suzuki after 36 years of service
The name I V Rao holds extreme importance when you consider Maruti Suzuki's journey into the country. From its early days, to now the largest car manufacturer in the country, the company has come a long way. And in that timeline, I V Rao has been instrumental in giving the company some of the most important products. Presently working as the Director of Maruti Suzuki Centre for excellence and formerly the head of R&D, I V Rao has decided to retire from the company after having spent 36 years in service. He is seen as one of the innovators who devised frugal and economically viable product development for a challenging country like India.
I V Rao is presently working as the Director of Maruti Suzuki Centre for excellence and formerly the head of R&D
The Maruti Suzuki Eeco five-seater van was one of his creations that was developed in two years with a material cost of Rs 48,000 that was less than 20 per cent when compared to that of its rival model. Rao and team also reduced the size of the engine which helped achieve better fuel efficiency and also get excise concessions. Rao also made sure that various components used in the engine like the piston and the ring too have been updated for the Eeco in order to get 20 per cent more fuel efficiency than the Vera. Further, it also developed the Ertiga, a compact MPV that was mainly targeted towards families and was also seen as a compact alternative to the more expensive Toyota Innova. The Ertiga is presently one of the highest selling MPVs in the country. Rao was also a part of the development of the new Make in India platform that currently powers the Swift, Dzire and also the WagonR. In addition to the vast dealership spread, the other factors that have made Maruti Suzuki one of the strongest players in the Indian automobile scene is a stellar product portfolio with an aggressive pricing, something that many intentional brands have been trying to replicate over years now.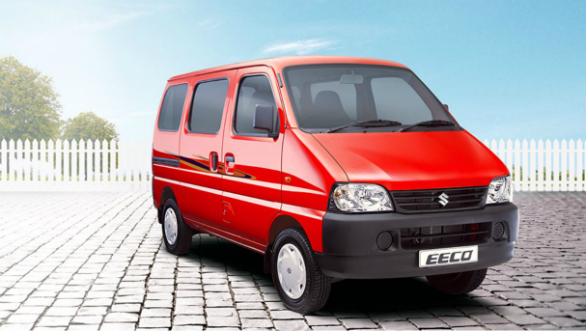 In an email, I.V Rao, said, "I say Good Bye after a 36-year engagement with Maruti. I had a very hectic, eventful and enjoyable time with all ups and downs that Maruti has seen over the years. I was fortunate to work with MDs, with different styles of working and focus. I fully enjoyed my 36 years of working at Maruti in various capacities and different functional areas. It was a great learning experience." He further added, ''In these years, I have seen the Indian passenger car market grow from less than 100K production with only four manufacturers in 80s to 3,800K vehicle production now with 20 manufacturers when Maruti grew from a single line, single plant, single product with single fuel option in 1983 to eight plants in three locations manufacturing 16 models with multi-fuel options now."
Price (Ex-Delhi)
Starts Rs 7.55 Lakhs
Price (Ex-Delhi)
Starts Rs 3.81 Lakhs