Ducati motorcycles open a training centre in Thailand
Ducati opens a training centre at the Ducati Motor Thailand facility in Rayong. More than 230 technical experts from the Asia Pacific region will be trained within the next 12 months.
The Ducati APAC training centre has a modular layout and covers more than 200sq km. The centre can also host multiple training sessions. With the help of augmented reality technology, training-engines and training-workshops, more than 230 technicians and 100 dealers' employees will be able to provide Ducati customers with a 360-degree experience worldwide.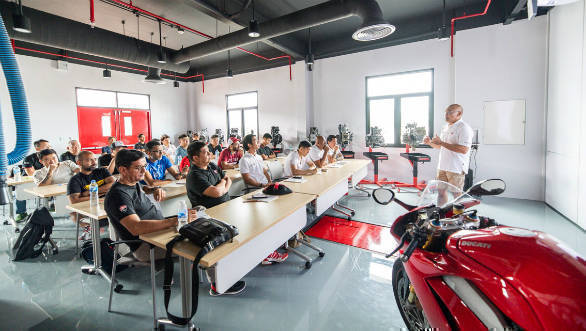 The technical training will be given on present and past Ducati models. The employees will be trained further not only related to Ducati's products but also to the Ducati World i.e the racing presence and the heritage, online and offline communities, lifestyle and brand immersions.
The training has already begun and groups of Ducati personnel from India, Thailand, Korea and China are scheduled to experience the training facility in the coming weeks.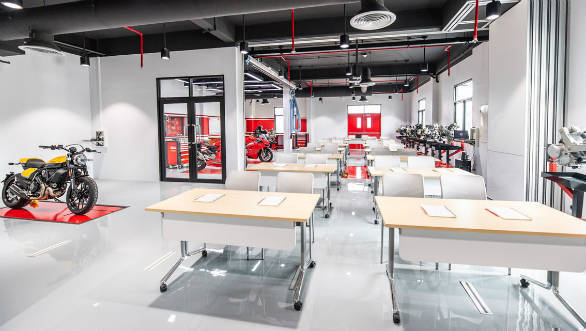 Alberto Strada, Ducati motor Thailand managing director, also commented, "With this brand-new facility, Ducati Motor Thailand becomes even further the Ducati hub for the Asia-Pacific region. Founded in 2010 as a production plant for the ASEAN community, the Thai facility has been hosting the Sales, Marketing and After Sales departments since 2011 and now we have the pleasure to add the Ducati Asia Pacific Training Center as an additional milestone to develop and reinforce the Ducati brand throughout the entire region"
Also Read
Ducati India announces DRE Racetrack training programme
Ducati Panigale V4 2019 R-Ducati Panigale V4 2019 R
Also Watch
Price (Ex-Delhi)
Starts Rs 15,30,000
Price (Ex-Delhi)
Starts Rs 23,50,000