DSK to become principal manufacturer for Hyosung two-wheelers globally
DSK Motowheels, who currently assemble and sell Hyosung two wheelers in India, are in the process of inking a deal with the Korean bike maker to manufacture their entire range in India.
We believe that the change in the scenario extends far beyond just DSK producing Hyosungs here. Hyosung is owned by S&T Motors and while thus far they manufacture their bikes in Korea, we understand that DSK and Hyosung are now looking at an extensive deal that covers more than just the local manufacturing of a model or two. When asked about these plans, the company refused to comment.
The deal, which is likely to be signed shortly - the official announcement is anticipated - includes the local sourcing of components and the local manufacturing of all Hyosung products. These products will be for India as well as for export and our information suggests that Hyosung could be looking at turning India into its primary manufacturing base. Further, Hyosung will also bring to India its R&D operations and actually invest in this new phase of their relationship with the DSK Group.
During the launch of the GT250R, DSK had made their intentions clear saying they would localise components and processes so that the motorcycle could be entirely manufactured locally. Shirish Kulkarni, who heads DSK Motowheels, had also indicated that local manufacturing could drop the price of the GT250R by almost Rs 1 lakh.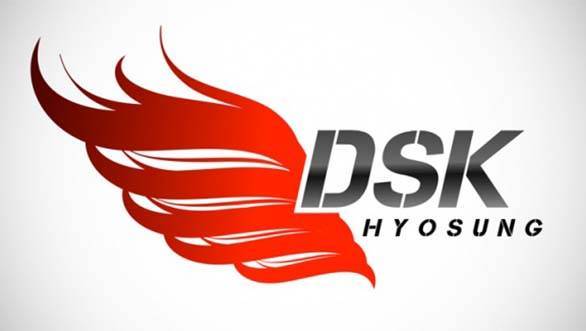 DSK Motowheels currently assemble the Hyosung motorcycles at Wai near Pune and intend to use the same facility for the Benelli range as well. The agreements in place prevent DSK from adding any more two-wheeler partners to the expanding DSK two-wheeler business.
The current assembly capacity at this setup is around 70 to 80 units per month. DSK and Hyosung will clearly need a lot more capacity and we expect that the work on this at Wai is already on and production should start shortly. The DSK-Benelli operation is relatively small in size and DSK should be able to accommodate the Italian-Chinese motorcycles on a single assembly line for the foreseeable future.
This is a very interesting development because it clarifies how serious S&T and Hyosung are about the Indian market, both as a place to sell motorcycles as well as a place where cost-effective, quality-conscious manufacturing can be done. It also means that the DSK Group, which has varied interests, is poised to join the small group of two-wheeler manufacturers shortly. We await official word from DSK Hyosung.