Drift King Shawn Spiteri wows crowds in Mumbai
Gautam Singhania is an avid drifting enthusiast, a fact that was in evidence from the minute he constructed a purpose-built drifting circuit in Thane. Continuing to prove to the world that his passion for drifting continues beyond just his own personal interest in the sport, the winner of the Allstars European Drift Championship, held the second edition of the 'Will It Drift?' event at his private Thane drifting facility. The objective of the event was to promote the sport of drifting in India.
India's first purpose-built drift car the BMW E46 drifting at 'Will It Drift?'
So just how did the event work? Participants in the event were allowed to register at no cost, bring their own cars and drift. Well, it wasn't quite as simple as that. In order to truly promote the sport, Singhania had brought down 'The Drift King' Shawn Spiteri from Malta to train the participants at the facility. After two days of training, the 20 participants were set free on the track and made to compete for the trophy of best drifter. The cars in the event ranged from the humble Maruti 800, to a Maruti Zen, Honda Accord, Ford Fiesta and the like, mostly front-wheel drive cars with no modifications.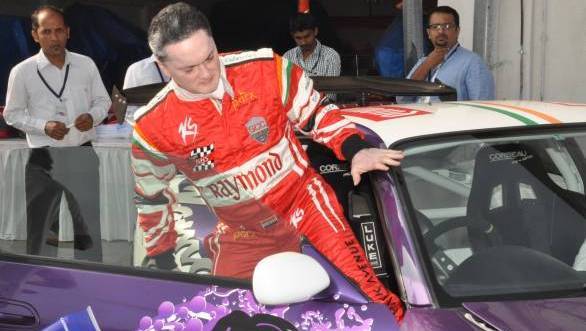 Gautam Singhania, the brains behind 'Will It Drift?'
The real treat, however, was to watch Singhania and Spiteri drift around the facility in specially modified drift machines - from a BMW E46 to the S13 and S15 generation Nissan Silvias. There was smoke aplenty, cars kissing the tyre wall and some terrific tandem drifting stunts. All in all, the crowd was pleased.
Tandem drifting - Gautam Singhania and Shawn Spiteri in the Nissan S15 and S13
Why was the event held at all? "Purely to promote the sport of drifting in the country," is what Singhania had to say. And did the participants improve their their skills over the course of the weekend? According to Shawn Spiteri who was judging the event they certainly did. All in a grand success, then!
Price (Ex-Delhi)
Starts Rs 41.7 Lakhs