Dodge Viper could be reborn in 2020 but without a V10 engine
The Dodge Viper could be making a comeback in less than two years and the wait could not be any longer! Dodge had ended production of the Viper last year. However, there are rumours about a new Dodge returning with a completely new Viper in 2020. There is a catch. The Viper may make its comeback sans its characteristic V10 engine. It will instead be powered by a naturally-aspirated engine. This is still good news for fans of the V10 snake who had thought chances of return were slim as its erstwhile manufacturing facility at the Conner Avenue Assembly Plant was being transformed into a display space for concepts and historic vehicles.
Details of the new Viper are scarce but reports suggest that the new Viper will come powered by a V8 producing 557PS in its base form. Additional engines are expected subsequently, one of which will be a second-gen Hellcat V8 engine producing 710PS.
When launched, the Dodge Viper was the answer to the question - What do you get when you fit a truck engine in a sportscar? It' V10 engine was also the reason for its trademark longish bonnet and petite rear profile. The side-slung exhausts were another iconic element of its design.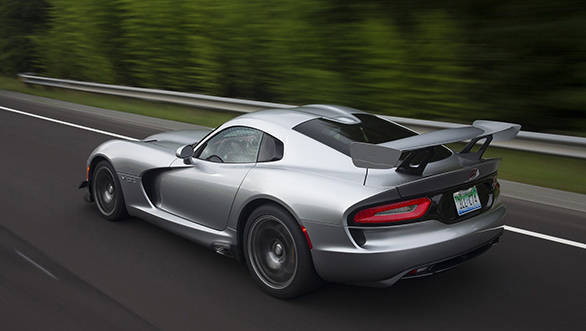 With a new Viper on the way, what we know so far is that it will sport a spaceframe platform with ample use of carbon fiber and aluminium to keep the weight down. Initially will come a Viper roadster, followed by a coupe, but it will retains its classic shape. Reports speculate that the Viper could make its debut at the 2019 North American International Auto Show (NAIAS), to mark the 30th anniversary of the original Dodge Viper concept.