Do you save or lose money on owning an EV in India?
Whichever side of the argument you find yourself on, there's no denying that electric vehicles are here to stay. Although hydrogen fuel cell vehicles may seem like the ideal replacement for our combustion-engined cars, the technologies and processes currently don't exist to make or dispense hydrogen as cost-effectively as fossil fuels. For numerous reasons, EVs have seen the investment and legislative attention needed globally and in India to start making them viable, up to a degree where they seem the only option if you can't or don't want to use a combustion-engined vehicle anymore.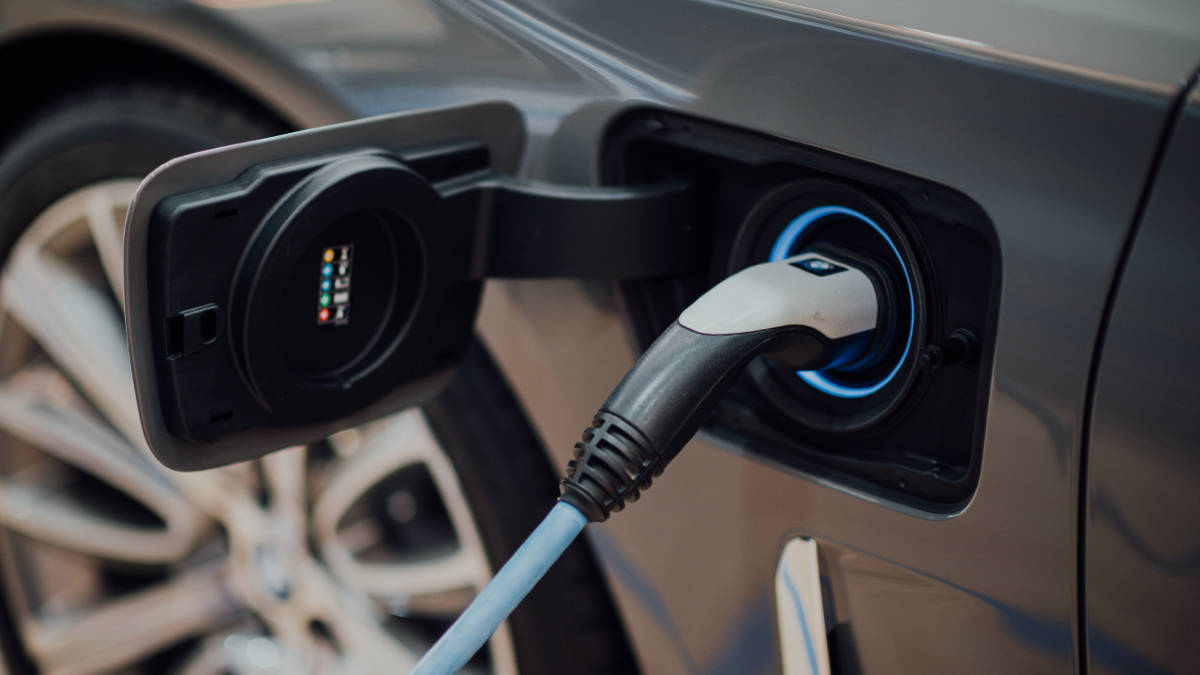 Upfront cost of an EV in India
A big disadvantage that EVs face, especially in a value-driven market such as India, is their high initial costs. Electric cars are much simpler than combustion-engined ones in their construction - usually built around a fairly straightforward 'skateboard' architecture. But adapting currently available battery technology to this application has been a challenge. The present industry-standard lithium-ion technology has been around in laptops and phones for a while but nowhere near in the sizes or usage cycles that are needed in an EV. Another challenge is the absence of a readily available global supply chain for the rare earth metals these batteries need, lithium, nickel and cobalt, on the scale needed for higher proliferation of BEVs.
This relative shortfall isn't surprising with the roughly 100 years of infrastructure building that combustion-engined cars have on their side. But to the credit of EV manufacturers, the rate of progress has been significantly quicker than with combustion-engined cars, both in terms of the energy density of batteries as well as battery costs. Reports suggest that the cost of manufacturing a lithium-ion battery has dropped by 98 per cent since 1990 and by 50 per cent just from 2016.
But complete parity is still some way away. To study this comparison we sought the Tata Nexon EV as an example, India's best-selling electric car, which costs Rs 16.4 lakh, ex-showroom, Mumbai. This is a Rs 4.94 lakh or 43 per cent premium over the top-spec Tata Nexon XZA(O) petrol AMT at Rs 11.46 lakh. Consider on-road costs and this gap closes to an extent. You only pay Rs 5,000 as RTO charges for the EV against the Rs 1.45 lakh for the petrol. This significant gain however is cut down by the surprisingly high insurance cost for an EV. The Nexon EV costs Rs 1.07 lakh to insure against the Rs 56,000 needed for the petrol. This high premium can be attributed again to the battery which accounts for anywhere between 30 to 40 per cent of an EV's cost, although a 15 per cent discount on third-party insurance for EVs does soften the blow.
On-road, the Nexon EV will set you back Rs 17.69 lakh in Mumbai while its petrol AMT alternative Rs 13.59 lakh. The 30 per cent lower additions show that various concessions provided by authorities are effective at making EVs more viable. The Rs 1.5 lakh income tax deduction on loan payments for electric vehicles should close the gap a bit further as well.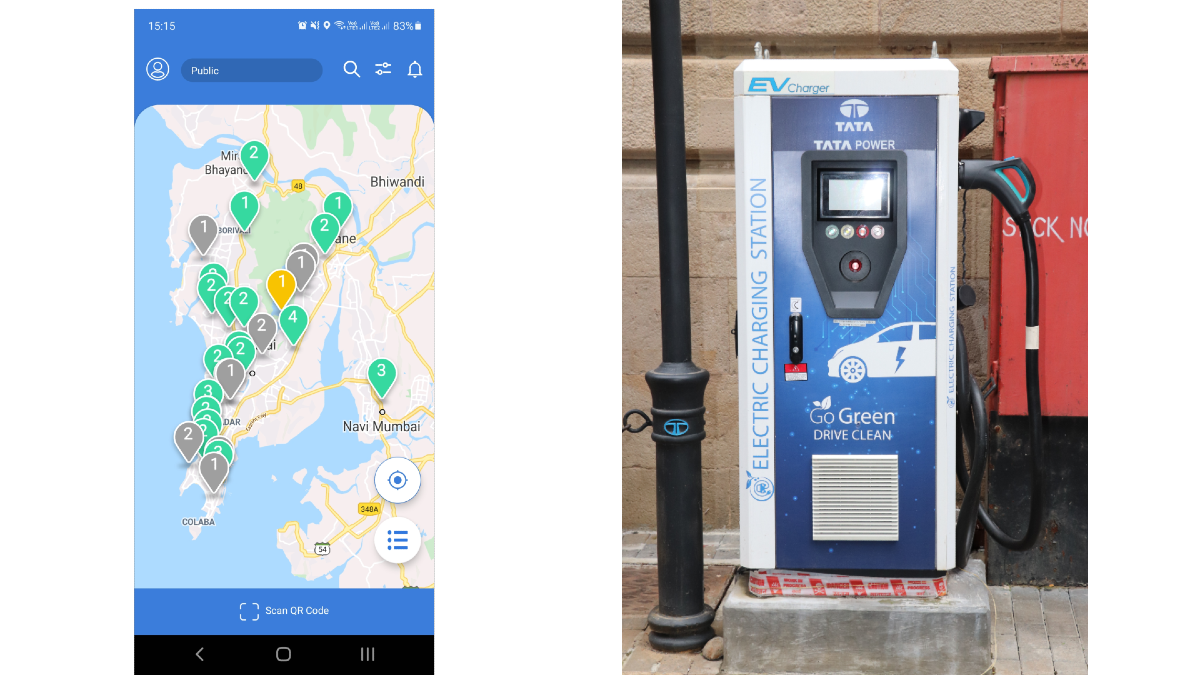 Running cost of an EV in India
In the Indian context, the much lower running costs that EVs promise should be the driving force behind their popularity here. This draw is expected to become stronger still with the current fuel prices. Fast charging the Nexon EV via the Tata Power network currently costs Rs 112.50 for 15 mins on the CCS2 charger that fits the SUV, making for Rs 18.56/kWh. But it's unlikely that you will use these fast-charging networks the same way you use petrol pumps. Most EV owners will use the wall box installation that is bundled into the car's price. This takes at least 8 hours to charge the Nexon EV. Rates vary significantly across cities and are dependent on your electricity provider and usage but considering an average of Rs 10/kWh should cover most usage cycles. At this rate, charging the Nexon EV's 30.2 kWh battery fully will only cost Rs 302.
On the contrary, filling the 44-litre fuel tank in the petrol Nexon costs Rs 4,306 with petrol prices at Rs 97.86 on May 10. And considering the 16 kmpl ARAI efficiency figure for the petrol AMT Nexon, the range should be 704 km while the Rs 302 you spend juicing up the EV will get you 312 km as per ARAI figures. This is an optimistic number but because these numbers can vary significantly on usage patterns, we'll maintain both ARAI figures for consistency. With these numbers, the Nexon EV only costs Rs 0.97/km to run which is significantly less than the Rs 6.12/km for the petrol Nexon.
Over a five year period, which is well within the 8-year battery warranty period on the EV, most owners can be expected to cover 75,000 km or 15,000 km a year. Running the Nexon EV over this period should cost Rs 72,750 against the Rs 4.59 lakh needed for the petrol Nexon. Take into account a 15 per cent increase in fast charging costs and battery degradation, and the EV still only takes Rs 83,663 to run over five years.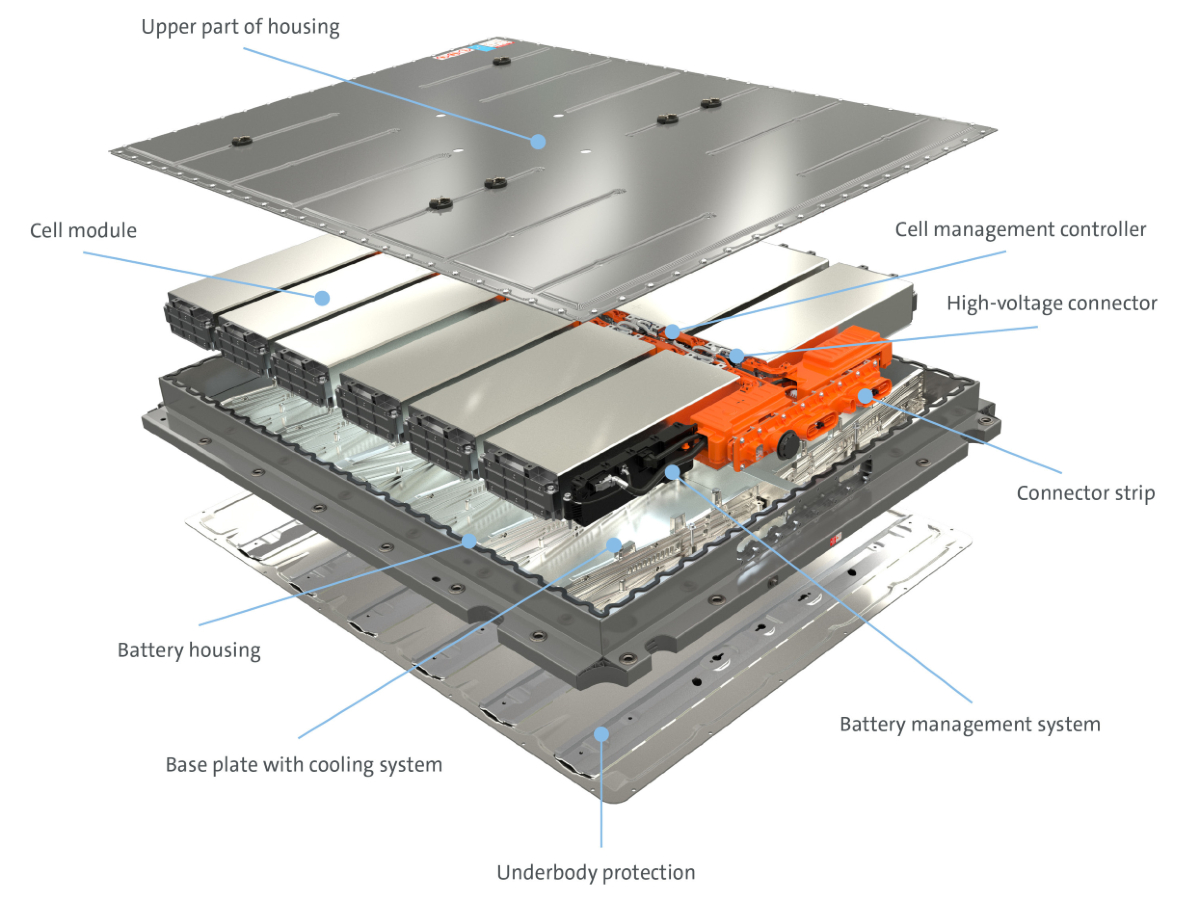 Maintenance cost of an EV in India
At this stage, just the fuel costs themselves seem to have covered much of the added initial outlay of the Nexon EV. This advantage grows even more when you account for maintenance costs. Tata Motors says a Nexon EV will need Rs 25,152 in maintenance over a five-year period which is about 40 per cent less than that of a combustion-engined Nexon, leading to another Rs 16,768 in savings.
These savings come from not having to maintain a combustion engine and the various cyclic maintenance schedules these engines entail. Unlike a petrol or diesel engine, an electric motor is very simple in its construction and only really consists of one moving part. There's no gearbox either, which helps even more. Of course, there are consumables like tires and wear from suspension components to deal with.
Overall costs and viability of EV ownership in India
So you would think an electric car is significantly more economical than a very similar combustion-engined car, but that hasn't entirely happened. Over five years you can expect to spend Rs 18.6 lakh on a petrol Nexon while an electric one will set you back a very similar Rs 18.78 lakh. Even with the fractional running and service costs we still haven't reached a stage where an EV is conclusively the more economical buy. Again, this is almost entirely down to the high cost of the battery which adds to the upfront cost. Higher scale and greater penetration is needed to ensure purchase prices are within reach of the average Indian buyer, though rapid advances in this regard aren't too many years away.
But there is another catch. An EV still can't promise the flexibility a petrol or diesel vehicle does. You only have a rated range of 312 km per charge in this case which means intercity trips will require you to factor in buffer time to fast charge along the way, also diminishing the EV's value proposition. A quick run through the Tata Power apps shows you'll need some detours and planning on the popular Mumbai-Pune route. As it stands, EVs seem like a good option for the urban commuter with a set weekly driving routine and available home charging. It is a much calmer experience and range is maximised in these low speed, stop-go conditions, quite unlike a combustion-engined car. But true anxiety-free mobility in any situation, something that is the core purpose of any automobile, is still some time away.
Price (Ex-Delhi)
Starts Rs 6.95 Lakhs
Price (Ex-Delhi)
Starts Rs 13.99 Lakhs