Do India's rising car sale figures portray the true state of the economy?
When I look at last month's car sales figures, I find them quite astounding. Compared to September 2019, the sales of many Indian automobile manufacturers are higher in September 2020. Maruti Suzuki sales were up by 34%, Hyundai 23%, Kia 141% and Tata a whopping 162%. It's almost as if the Covid pandemic never happened and there have been no job losses or salary cuts. So many industries like tourism, airlines, hotels, restaurants, Bollywood and cinema theatres, gymnasiums and clubs have either been completely shut, or working at far lower capacities. Nobody can deny that the financial situation is not good, but the increase in car sales belies that.
Various experts have given their reasoning for this rise in sales. Some say it's due to pent up demand, the gradual resumption of supply chains and upbeat sentiments in rural India due to a bumper crop in summer followed by a monsoon with above normal rains. Others attribute it to introduction of new models like the Hyundai Creta, Kia Sonet, Honda City, MG Gloster, etc., and of course the increased desire for personal transport because of physical distancing requirements. And it's not just cars, but even two-wheelers have seen a surge in sales. Because of the escalated need for personal transport, used or pre-owned cars are also in great demand. In fact used luxury cars are seeing an increase in demand and their prices have firmed up too.
While I am in full agreement with all the reasons cited above, I would like to add a few more possible causes. From the end of March till the beginning of June, we had the most stringent lockdown in India. Every kind of public transport was shut and all auto rickshaws and taxis, including radio and aggregator cabs, were not operating. While it's true that people were also confined to their homes, they were still allowed to step out for essentials like groceries, medicines and emergencies. But the only way they could move around was in their own private vehicle or on foot. I think this made a lot of people who were earlier totally dependent on public transport or cabs and auto rickshaws, feel very helpless.  Many of them, who prior to the lockdown would never have even considered buying a vehicle, have been forced by the pandemic to change their minds. Another thing is that people now want to travel and getaway and the best way to do this while maintaining physical distancing, is to go on driving holidays in your own vehicle.
There is one other aspect. And that is the change in mindset. Ever since the appearance of this Coronavirus, our way of living has been completely disrupted. The pandemic has not just threatened our health and harmed our economy, but it has also taken its toll on us emotionally. In the lockdown we were confined to our homes and even after the various stages of unlocking we are still far away from living our normal life. Bad news is now a constant companion, as is fear of what will happen. Every cough and sniffle results in panic. You are constantly worrying about whether you will get infected. Everyone wants to know when this pandemic will end? When will we get a vaccine or cure? There is huge uncertainty of what will happen tomorrow.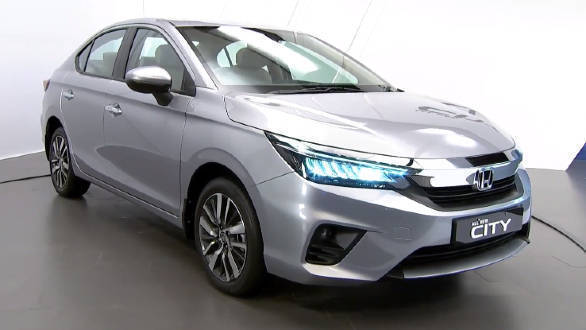 While this situation has made some people retreat into a shell and play safe by waiting it out for better days, there are others who have chosen to throw caution to the wind. I know many who have decided to live for today and enjoy their lives to their fullest. Not being sure of what will happen tomorrow has led them to start splurging and making the purchases now, that they normally might have only done after crossing a certain age or stage in their lives. Now I see even normally conservative folk, happily spending their hard earned money and savings on buying vehicles. They are not wary of taking loans either and want to live in the now, and enjoy in the now. I have lost count of the number of times I have heard guys in the past few months saying, "Kal kisne dekha hai", or "Who has seen tomorrow".
Actually, I observe two kinds of mindsets presently. One where a person who normally would have bought a car costing  upto 15 lakhs, now wants to be cautious and spend only around 6 to 8 lakhs. Then there is the other "Kal kisne dekha hai" kind, who instead of spending 15 lakhs, is now willing to indulge and fork out even double the amount or more.
In my view before the pandemic, car sales figures gave you a good idea of the state of the economy and financial condition of people. But now with the mindsets and attitudes having changed, I would just not go by the number of cars leaving showrooms to judge the state of our economy and the actual financial wellbeing of people.  While some continue to save and be conservative, others are more cavalier in their approach and are ready to even dig into their savings to luxuriate their lives while they can. So where do you stand? Is it the "Kal kisne dekha hai" or "Kal ki bhi socho" (Also think about tomorrow) syndrome for you?
Price (Ex-Delhi)
Starts Rs 10.9 Lakhs
Price (Ex-Delhi)
Starts Rs 9.99 Lakhs
Price (Ex-Delhi)
Starts Rs 6.71 Lakhs
Price (Ex-Delhi)
Starts Rs 29.98 Lakhs