Delhi NCR schools presented with award by FIA president
In an age where traffic rules are disregarded by or even unbeknownst to most of the Indian populace, there seems to be a glimmer of hope for the next generation. Around 200 schools in the Delhi NCR region have participated in the CineArt "Steer to Safety" program, an educational drive which aims at using cinema as a medium to educate children about road safety.
20 of the participating schools produced 10 short films on road rules and etiquette, were the winners of the program  and were presented with the 'CineArt Steer to Safety' award. Of all the eminent names present at the ceremony, Jean Todt, president of the Federation Internationale de l'Automobile (FIA), presented the award. The films will be reaching around 80 million PVR patrons.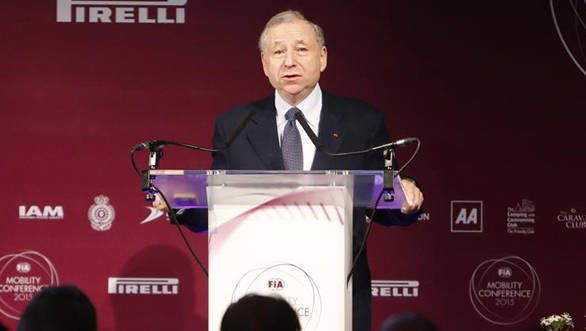 Todt said, "I am delighted to support this outstanding initiative which has inspired children across India. Over the past three years, half a million children in 500 schools have committed to setting up road safety clubs. Films recorded by students have been viewed by almost 80 million people. To reach such a wide audience and generate so much interest in road safety is a fantastic achievement, and I congratulate everyone involved in the campaign. Above all, there is an important message to follow the rules of the road, and respect other road users."
Additionally, Champions for Change (CFC) awards were presented to the school for their contribution towards the program.