Delhi Government releases list of exemptions to the odd-even rule
With the odd-even plan being readied for implementation, the Delhi Government is gearing up for the first trial run of the plan starting January 1, 2016. According to the rule, only vehicles with registration numbers that end in odd numbers will be allowed to ply on odd dates and vice versa for even dates. The rule will apply from 8am to 8pm in the national capital with the exception of Sundays.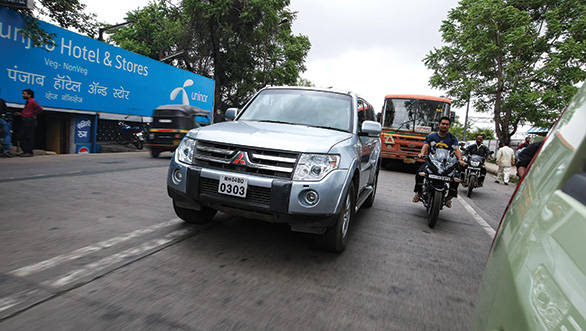 In preparation for the trial run, the authorities have released an exhaustive list of vehicles that will be exempt from this rule. First off, alternative powertrains will not be subjected to this rule. This means hybrid vehicles, electric vehicles and CNG powered vehicles will not be affected.
The Government has also said that the vehicles that are driven by women and are carrying women passengers or children under 12 will not need to adhere to the rule. The same applies for vehicles carrying or being driven by the differently abled or those on their way to hospitals for emergencies. Other obvious additions are emergency service vehicles such as ambulances, hearses, the fire brigade and law enforcement agencies.
The rest of the list includes various important Government offices – President, Vice President, Prime Minister, Chief Justice of India, Speaker of the Lok Sabha, Deputy Chairman of the Rajya Sabha, Deputy Speaker of the Lok Sabha, Opposition Leaders of the Lok/Rajya Sabhas, Chief Ministers of states, Union Ministers, judges of the Supreme Court and High Courts, Governors of the states, Lt Governors and the Lokayukta. Vehicles from consulates will also be exempt, so will those of people under SPG protection and escort and pilot vehicles. Finally, two-wheelers will also be exempted from this ruling.
For more details on the odd-even regulation in Delhi see the links below:
Delhi Government announces basic structure for the odd-even rule
Diesel vehicle registration ban in Delhi not "holistic", says SIAM
Simple Tech: Why diesel vehicles are being singled out in Delhi
Mahindra Reva amps up promotion of its e2o following SC ban on diesel registrations
.