Delhi Government considers 15 per cent subsidy for electric rickshaws
The Environment and Transport Departments of the Government of Delhi have announced plans to move a cabinet note to grant a 15 per cent subsidy on the price of e-rickshaws and other battery operated vehicles.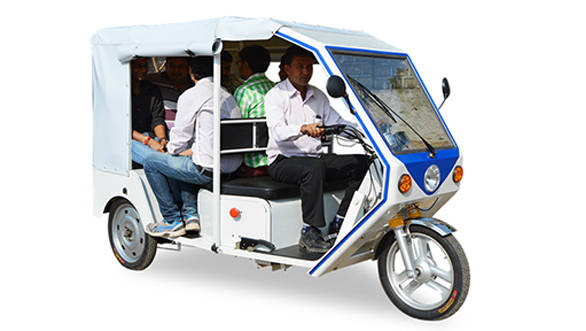 Given the ever increasing pollution in major cities, the Government could expedite the process of granting subsidies to electric vehicles, especially those deployed for commercial transport. Elaborating on the announcement by the Minister of Transport, Gopal Rai, an official from the Transport Department said, "The note specifies a 15 per cent subsidy for buying new e-rickshaws. If approved by the cabinet, the scheme will be launched immediately."
However, apart from the lack of subsidies, there is a number of factors that impede faster deployment of electric vehicles on the roads. For instance, the Government had set June 2015 as a deadline for registration of e-rickshaws that had already been purchased. The condition for registration, however, is that the e-rickshaw should be certified by a Government approved agency for type testing. But there is just one such agency, the Battery Rickshaw Sangh and the RTO refuses to acknowledge certifications issued by this association.
Source: ET Auto