Dakar 2021: Both Hero MotoSports riders advance into top 15 overall after Stage 10
With one stage left to go, both the Hero MotoSports Team Rally riders have moved up into the top 15 ranking overall, with Joaquim Rodrigues dropping a spot to 12th, and Sebastian Buhler gaining a spot to 15th. Stage 11 saw Buhler finish in 12th, with JRod finishing the stage in 24th thanks to a hefty 20 minute penalty due to a missed waypoint. Stage 11 also represented the longest special in Dakar 2021, with 464km of competitive riding, with the Dakar moving from AlUla, the site of Saudi Arabia's first UNESCO World Heritage Site, to Yanbu, a port city on the coast of the Red Sea.
From here competitors will make their way back to Jeddah, in a short 200km special final stage with a finish on the shores of the Red Sea at Tuwwal, with another 247km total of transport. Buhler, in 15th overall, says, "Today as a very long stage with some difficult and dangerous zones. So, I tried to relax myself and concentrated on not making any mistakes. Towards the end there was a difficult navigation where I just slowed a bit and tried to focus on doing everything right which worked well for me as I didn't lose too much time there. For the last stage, my plan is to approach it like the first stage because the race is not done until you cross the finish line."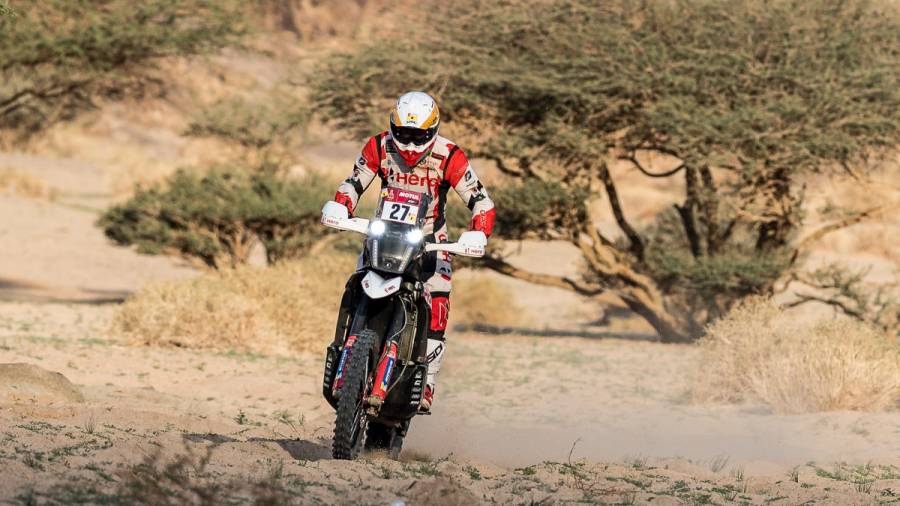 For JRod, the time lost was unavoidable, "I tried to take it easy and make it to the finish line as we are very close to completing the rally. Everything was going good for most part of the stage, I had good pace and rhythm. But just 20km before the finish I couldn't find a waypoint. I kept looking for it till I reached a point where I started running low on fuel, and then I decided to move on. Lost a lot of time there but I made it to the finish so I am happy with that." 
Also read, 
Dakar 2021: Stage 10 sees fifth consecutive top 10 stage finish for Hero MotoSports