Dakar 2020: Veteran rider Paulo Goncalves passes away after crash on Stage 7
Veteran rider Paulo Goncalves has passed away after a crash during the seventh stage of the 2020 Dakar Rally. The Portuguese rider was competing in his 13th Dakar, this time for the Hero MotoSports Team Rally outfit, and was ranked 46th overall heading into the event's seventh stage. His performance in the Dakar 2020 had been nothing short of heroic, with his never give up attitude helping him recover from a disastrous third stage.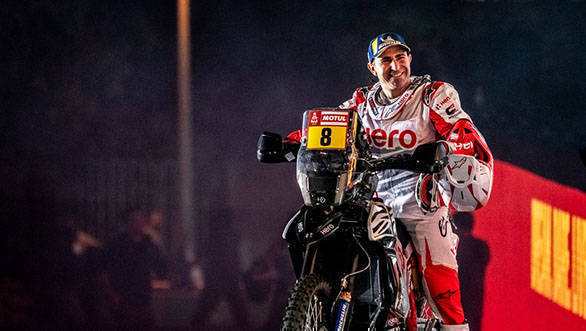 R.I.P. Paulo "Speedy" Goncalves
Official communication from the organisers of the Dakar indicate that Goncalves suffered a fall 276km into the special. The organisers received an alert at 10:08, after which a helicopter was dispatched to find the rider. It has been reported that when they reached Goncalves at 10:16 he was unconscious after going into a cardiac arrest. Attempts to resuscitate the rider were unsuccessful, and Goncalves was pronounced dead at Layla Hospital. The last time a competitor passed away in the Dakar was in 2015, when Polish rider Michal Hernik was found dead on Stage 3 of the event.
Popularly known as "Speedy", the 40-year old Goncalves was a Dakar regular since 2006. He had finished in the top 10 four times, and his best performance at the rally came in 2015, when he finished second behind winner Marc Coma. His other accolades include winning the 2013 World Cross-Country Rallies Championship.
Goncalves' death is a blow to the entire Dakar community, and our heartfelt condolences go to Paulo's family, friends, and the entire Hero MotoSports Team Rally outfit.