Dakar 2017: Stage 9 cancelled due to massive landslide and heavy rain near Salta
The rains have been unforgiving during the 2017 Dakar Rally, and it has forced organisers to continually change and sometimes cancel certain parts of the stages. Stage 5 was the first stage to be cancelled, and now due to a massive landslide and more rain, Stage 9 from Salta to Chilecito has been cancelled too. The landslide had blocked the road heading to the bivouac in Salta, and has forced several teams to take a 200km detour via San Antonio de los Cobres. This meant that they would not make it in time for the start at Salta.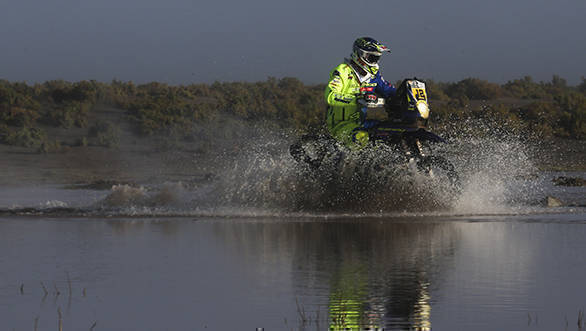 Stage 9 would have been a very long day for competitors as the entire stage measured 977km, with the competitive section covering 406km. The entire day will instead be used to regroup the entire race caravan in Chileceto for Stage 10. This stage will measure 751km with a 449km competitive section, and leads competitors to San Juan.