Dakar 2017: Hero MotoSports Team Rally's Joaquim Rodrigues climbs two places after Stage 3
Hero MotoSports Team Rally had a mixed bag in terms of results after Stage 3 of the 2017 Dakar Rally. The initial part of the 199km competitive section was quite tricky in terms of navigation, resulting in many competitors losing their way. One of them was Joaquim Rodrigues, who got lost at Kilometre 30 which cost him around 35 minutes. However, once he was back on track, he braved a minor hail storm to complete in 19th place with a time of 8hr21m19s. This puts him in 20th place in the overall standings.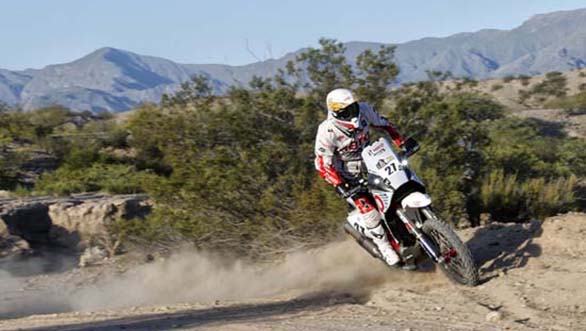 Joaquim Rodrigues, finished 19th in Stage 3 with a time of 8hr21m19s
CS Santosh, however, didn't have a very eventful day after he lost his way and missed a way point. This resulted in a 1hr20m penalty, which landed him in 104th place. It pushed him down 50 places in the overall standings to 87th. Santosh says that besides the navigational challenge, the terrain itself was quite tricky which led to a few crashes. "That upset my whole rhythm and after that I was just trying to manage the remaining race. It was a really difficult and a long day," he said.