Dakar 2016: Marcos Patronelli claims quad win on Stage 6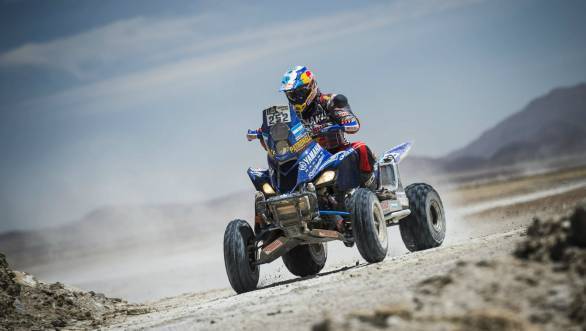 Winning the sixth stage of the Dakar puts Marcos Patronelli second overall in the quad class standings
The 2016 edition of the Dakar rally is turning out to be a good one thus far for the brothers Patronelli. On Stage 6 of the event, it was Marcos Patronelli who beat Alejandro Patronelli to take the win in the quad class by 6min 39sec. Third place on the stage went to Sergei Karyakin.
Overall, however, it is Alejandro Patronelli who leads the quad class of the event from brother Marcos by 2min 48sec. Karyakin is 6min 39sec behind the leader in the overall standings.
The truckers had a different route to contend with on Stage 6. A shorter route too. And it was the Dutch camp that prevailed once again. Hans Stacey won the stage, ahead of Gerard de Rooy by just 7sec. Pieter Versluis was third.
In the overall standings, it is Stacey in a MAN, who leads his team-mate Versluis. Iveco's Federico Villagra is third overall.